safe rotate™
effortless 360° control
safe rotate™
mountain buggy
SKU:
Product Code: ROTATE_V1
effortless 360° control
safe rotate™ is a fixed convertible car seat suitable from birth that complies with the ECE R44/04 safety standard. Unlike protect™ infant car seat, safe rotate™ stays in the car and offers longevity with its extended rear-facing option up to 18kg.
The innovative hassle-free harnessing system, paired with the effortless 360° swivel seat, ensures comfortable access to easily move your child in and out the car - no more unnatural twisting, strain or bending of your body - this is especially helpful for mums whose bodies require time to heal after the birth, and taking it easy in those first few week.
complies with ECER44/04 - Europe safety standard
360° control for effortless accessibility
intuitive ISOfix installation
offers extended rear facing as well as forward facing option
multi-seat recline
Already looking further ahead? When purchasing safe rotate™, we offer you 10% off* your next-step Mountain Buggy® car seat booster haven™.
We encourage customers to always check the integrity of their car seat & base, and have it installed by a trained professional.
*10% off your next-step Mountain Buggy® car seat booster haven™ is by redemption: after your purchase of safe rotate™, we will email you a unique code for you to purchase haven™ with a 10% discount.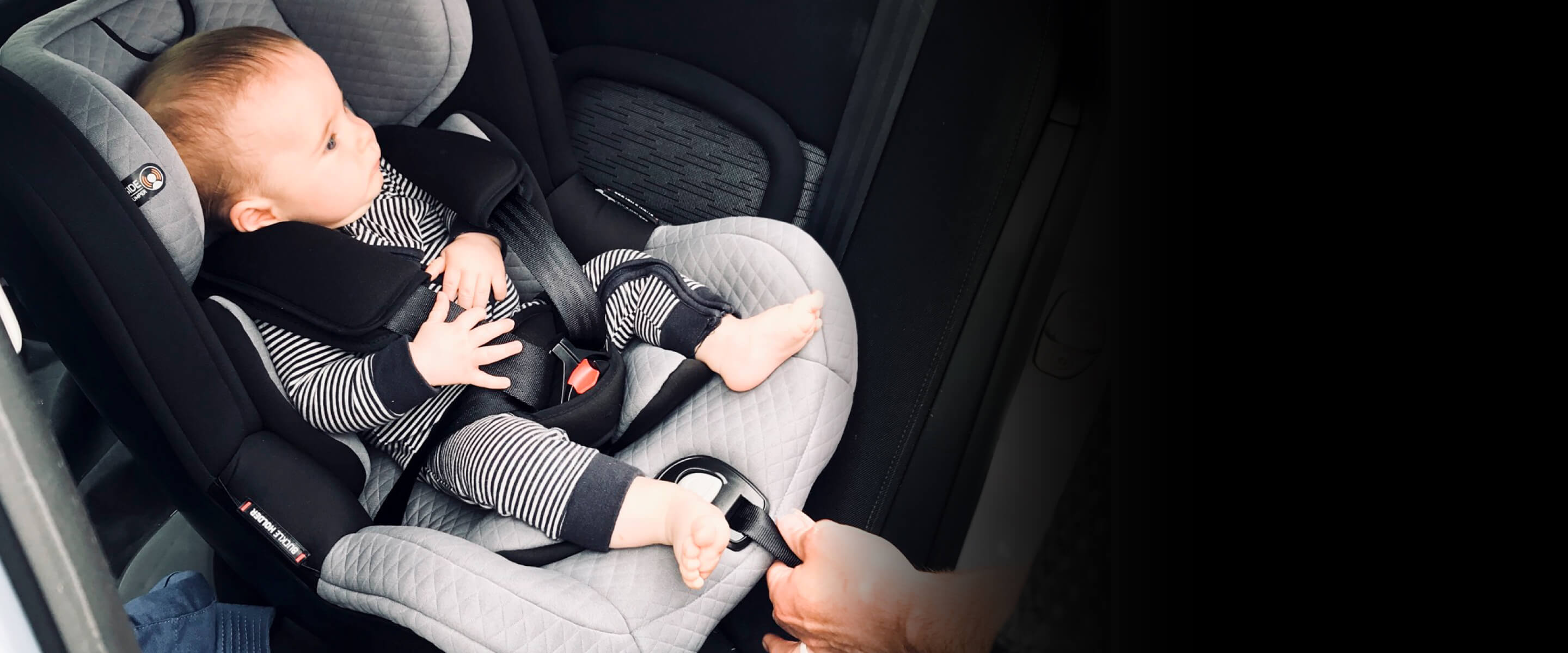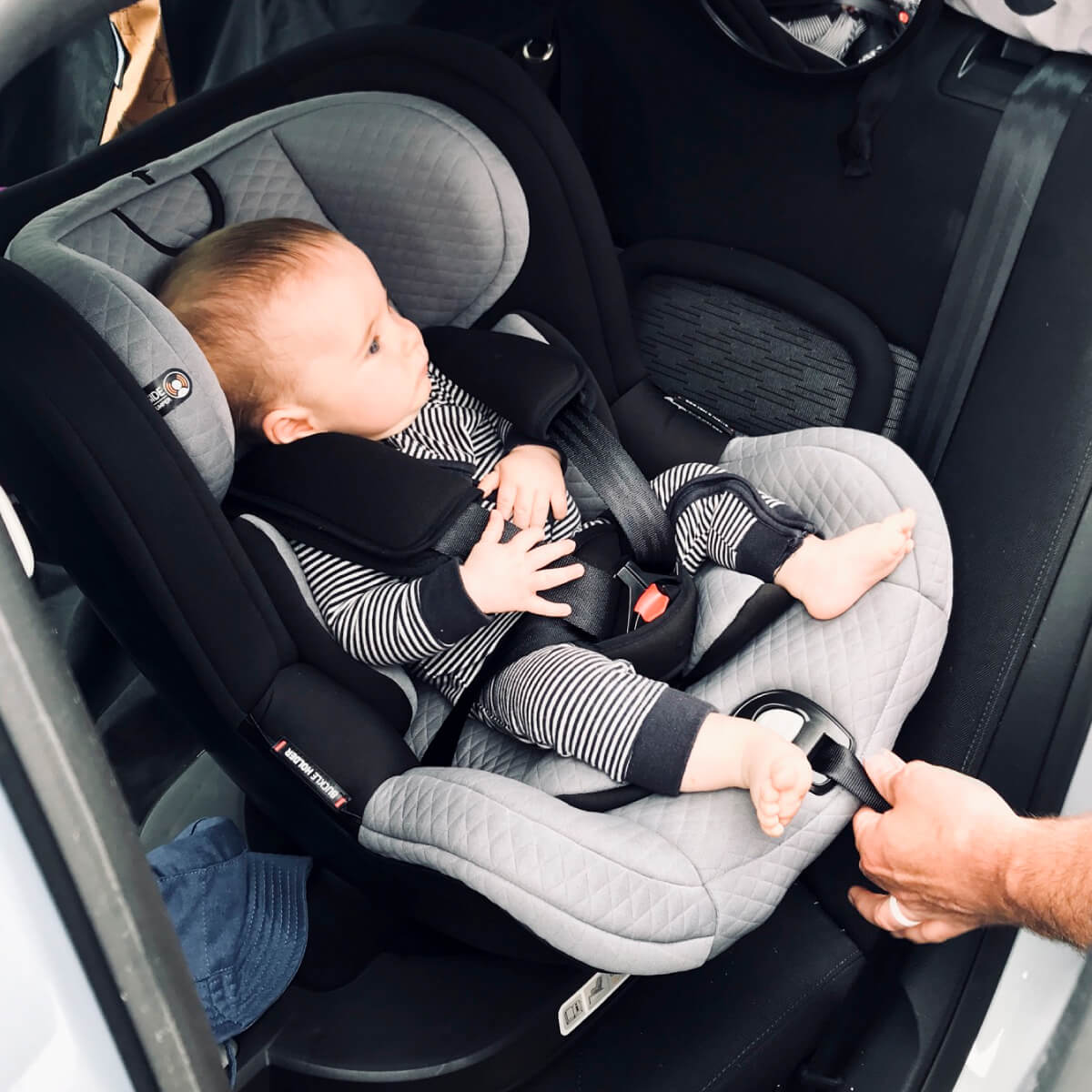 effortless 360° control
The swivel seat means you can settle your child with the seat facing you, before rotating it back to its 90° rear or forward facing position. It ensures less strain on your back when getting them in and out the car. The swivel seat also provides comfort to those mums whose bodies require time to heal, and need to take it easy in those early first few weeks.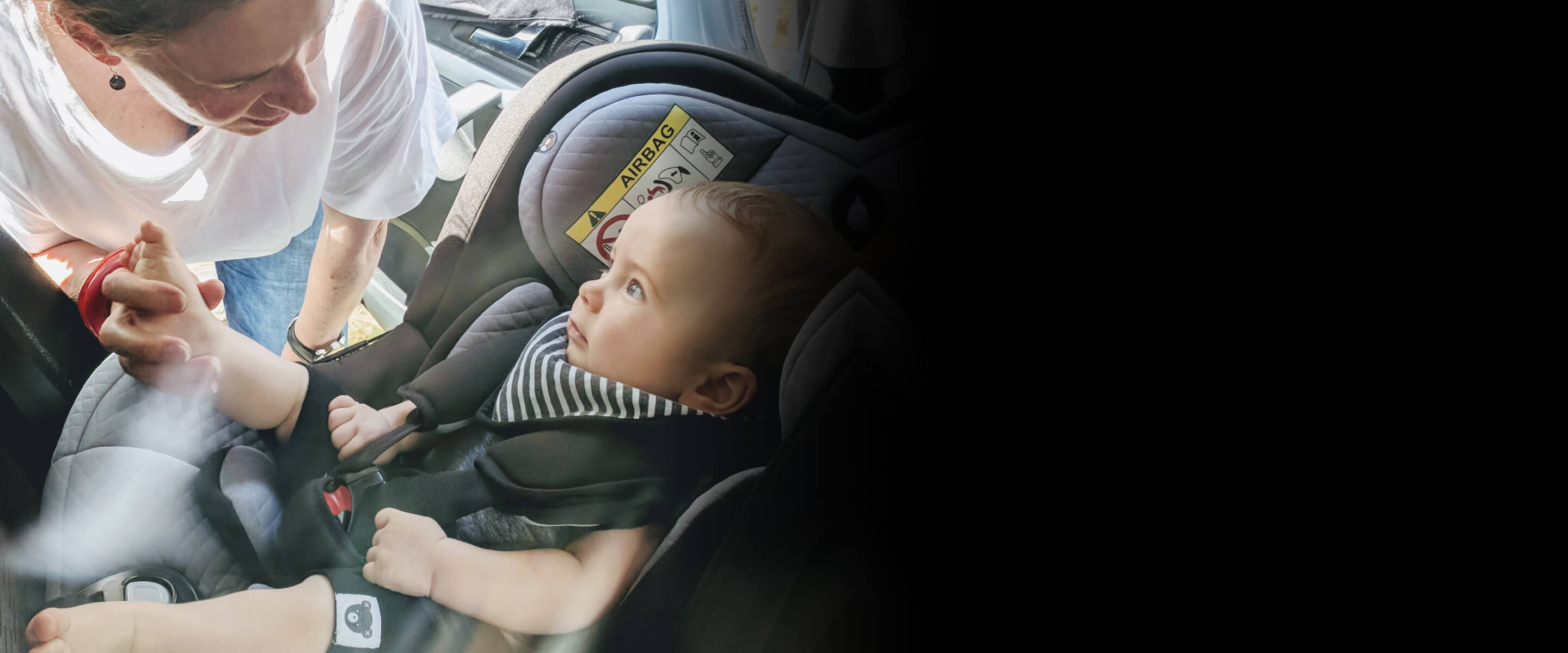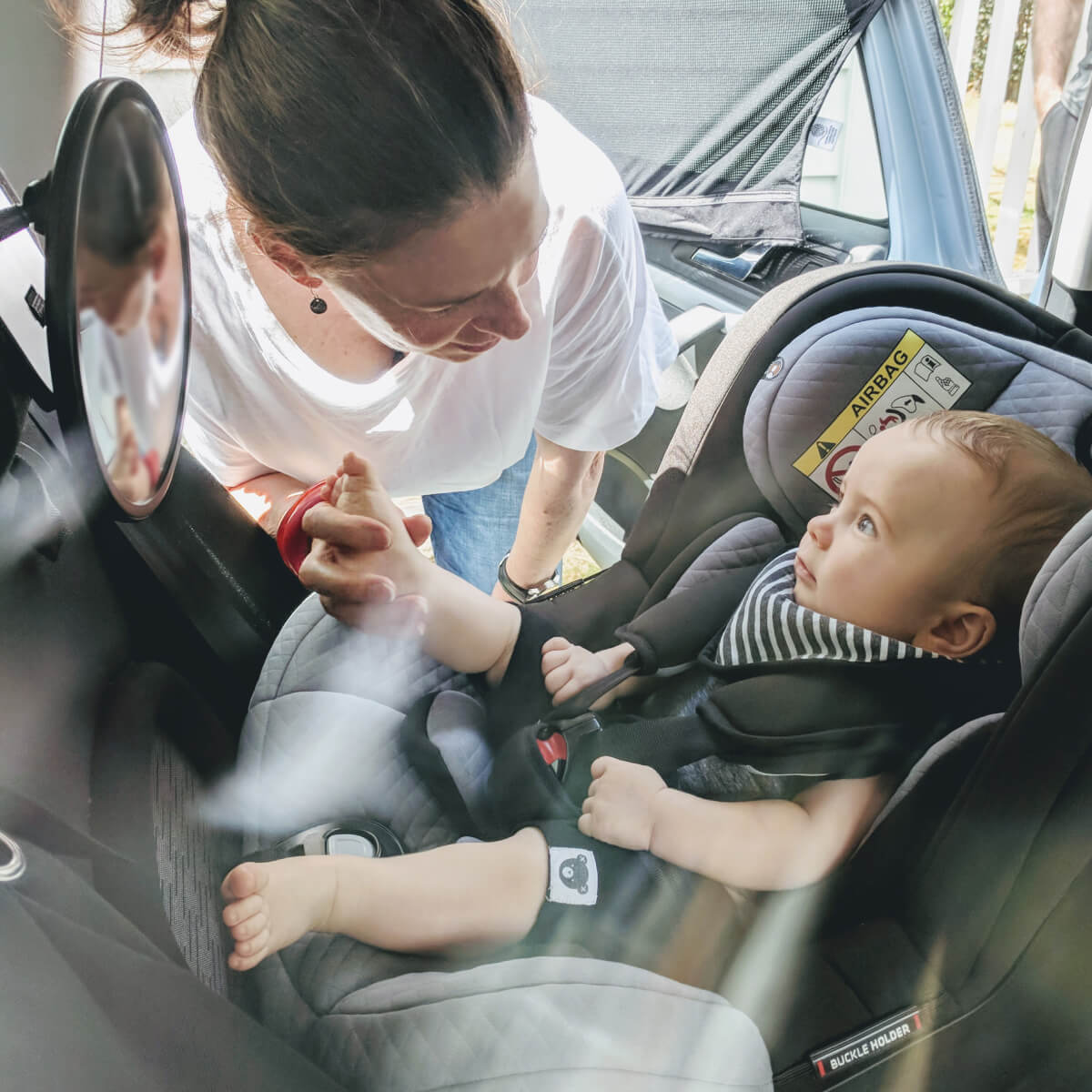 safety and stability
A car seat is only safe if installed correctly. safe rotate™ includes all the winning features for making installation safe and easy, offering peace of mind in the event of an unlikely accident. safe rotate™ connects to your car with ISOfix anchor points that include an easy green / red indicator to let you know you have fitted the car seat in correctly. The support leg and anti-rebound bar are present to prevent safe rotateTM from moving around too much, and can significantly reduce the forces of an impact on the baby's head and neck upon impact.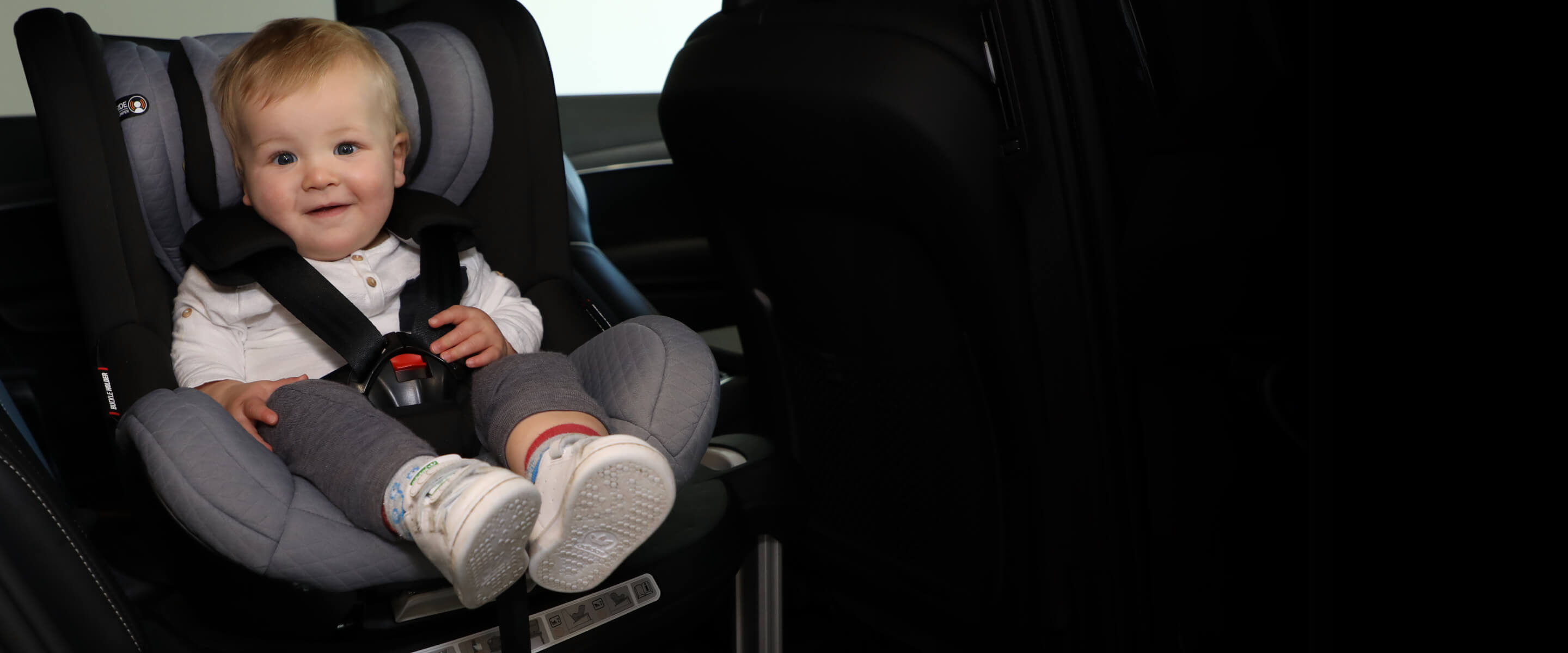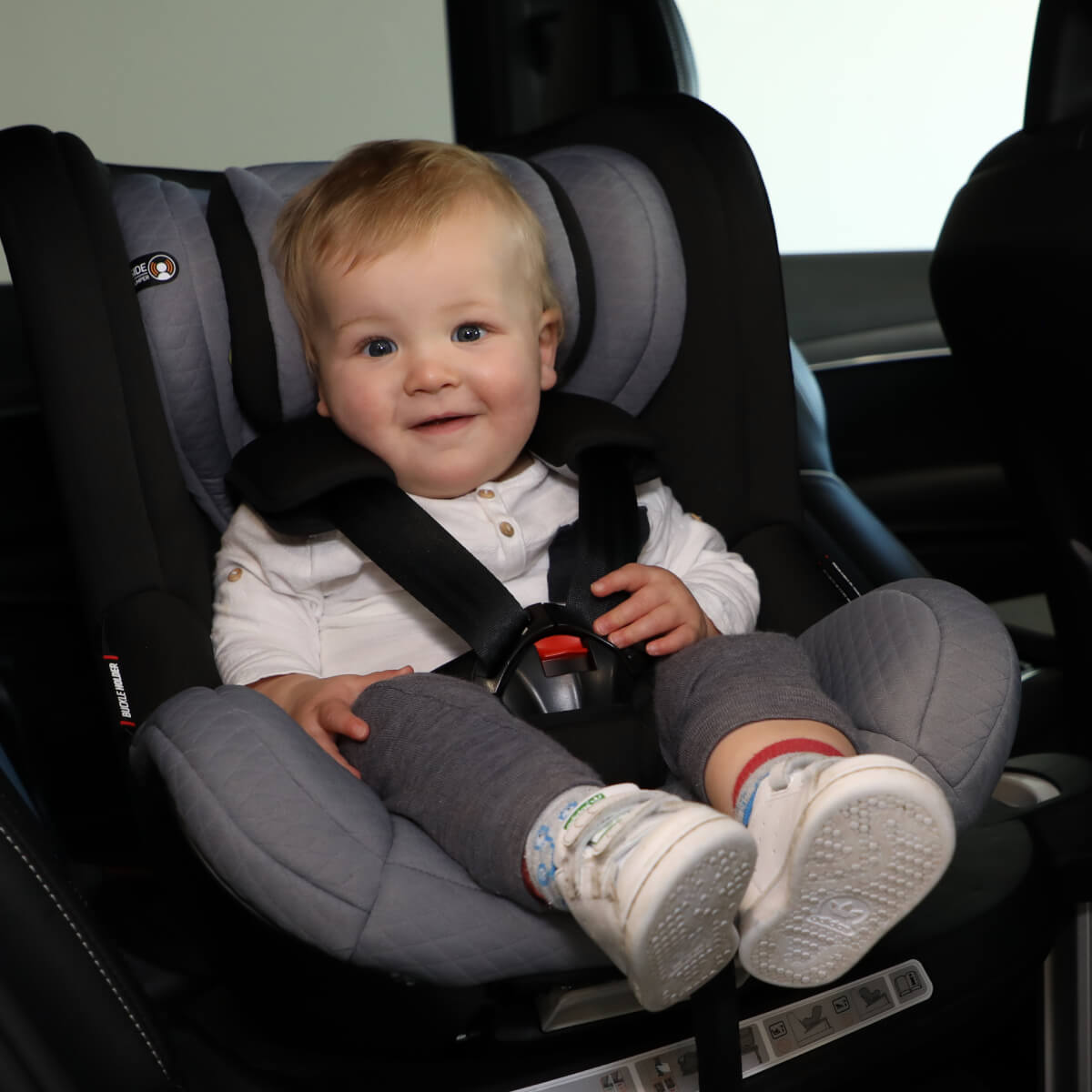 ISOfix benefits
Because of the unique swivel seat, safe rotate™ connects to your car with the ISOfix points for absolute security and peace of mind that the car seat is locked into place always. This eliminates the use of the car seat belt that would normally wrap around the body of the car seat, like many other convertible car seats in the market when in rear-facing mode. Using the car seat belt instead of the ISOfix points, do make things a bit more challenging when getting your child in and out of the car seat as you need to masterfully lift your child up and over the belt while you are bent over - this can be tricky and bad for your back at times.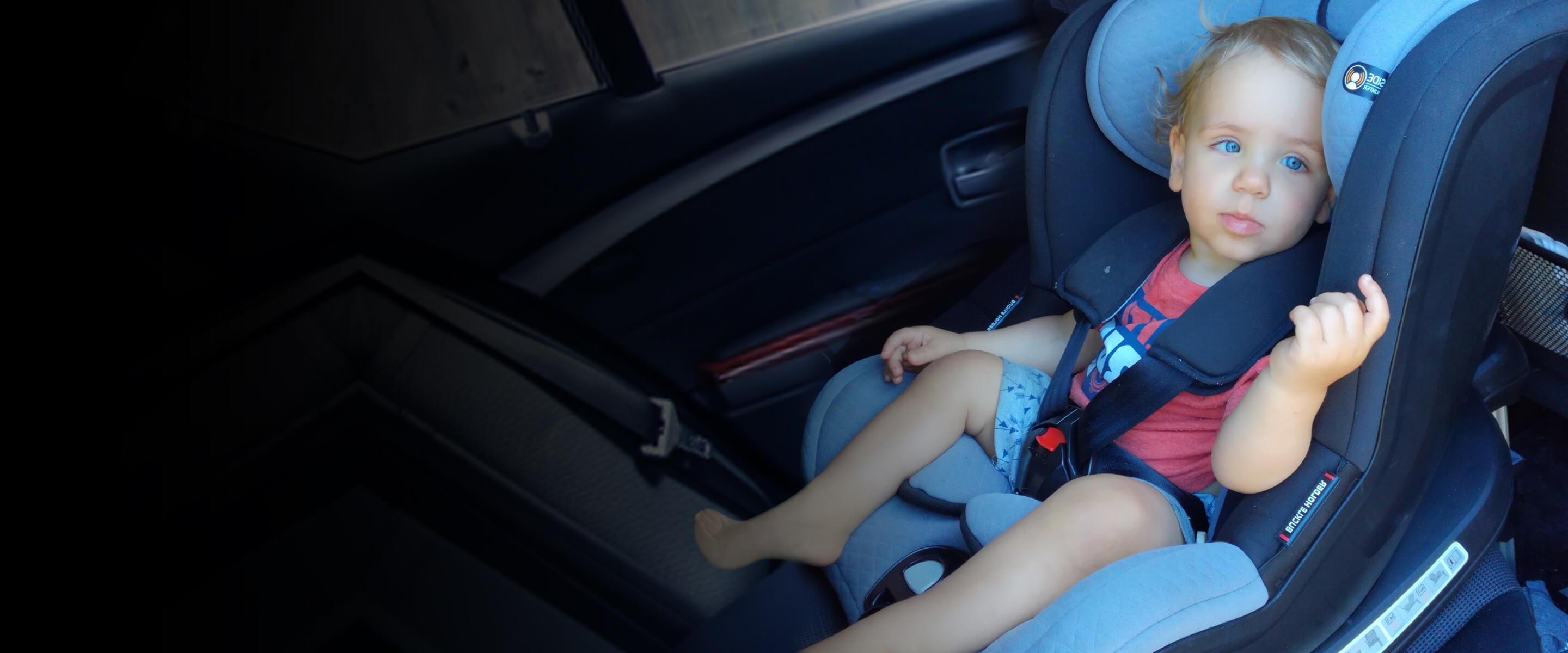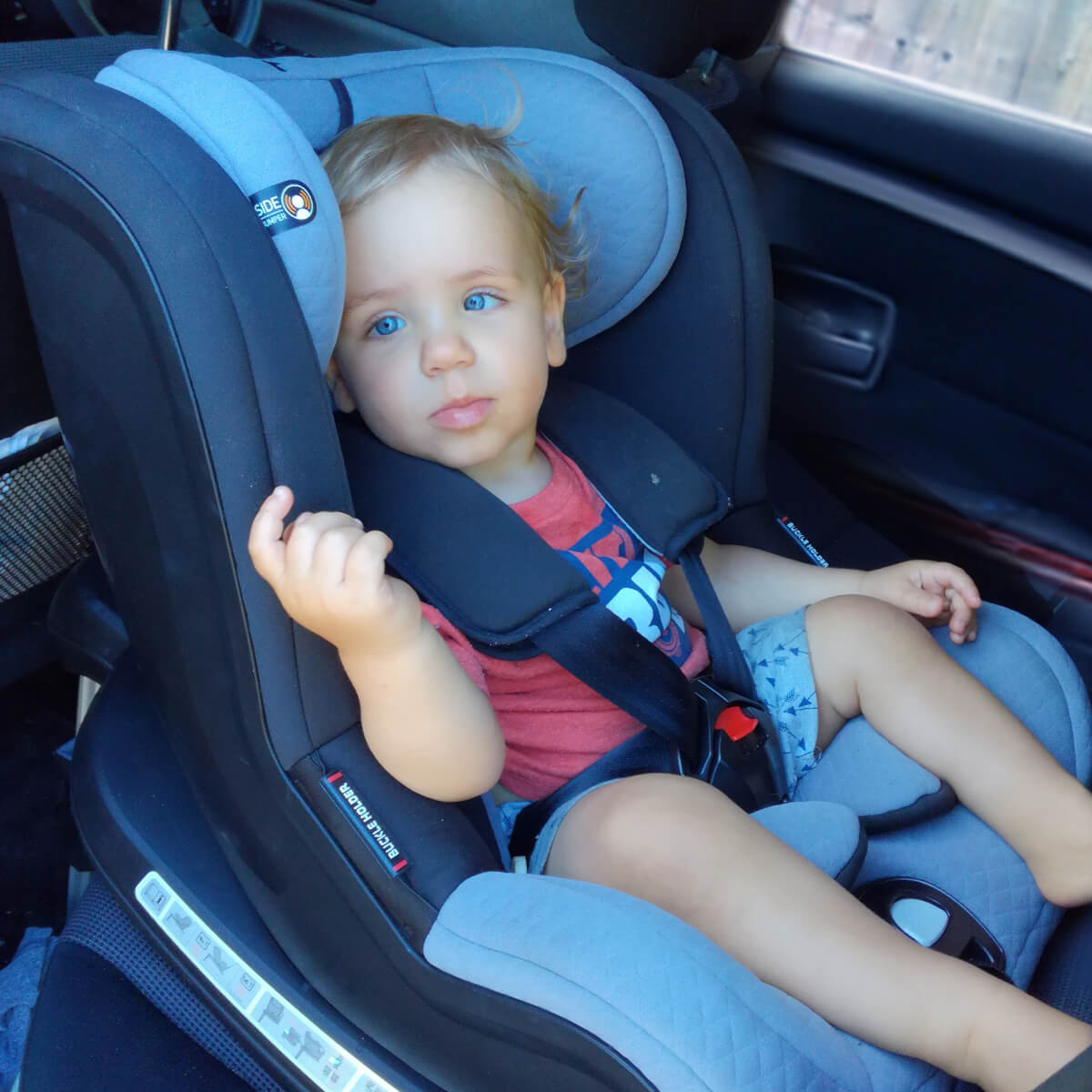 rear-facing up to 18kg
Some parents choose to rear face for longer because it's the safest position for your child to be in when travelling in the car, as it delivers a better job of supporting the head, neck and spine of infants and toddlers in the event of an unlikely accident. safe rotate™ keeps your child safe in a rear-facing position for longer.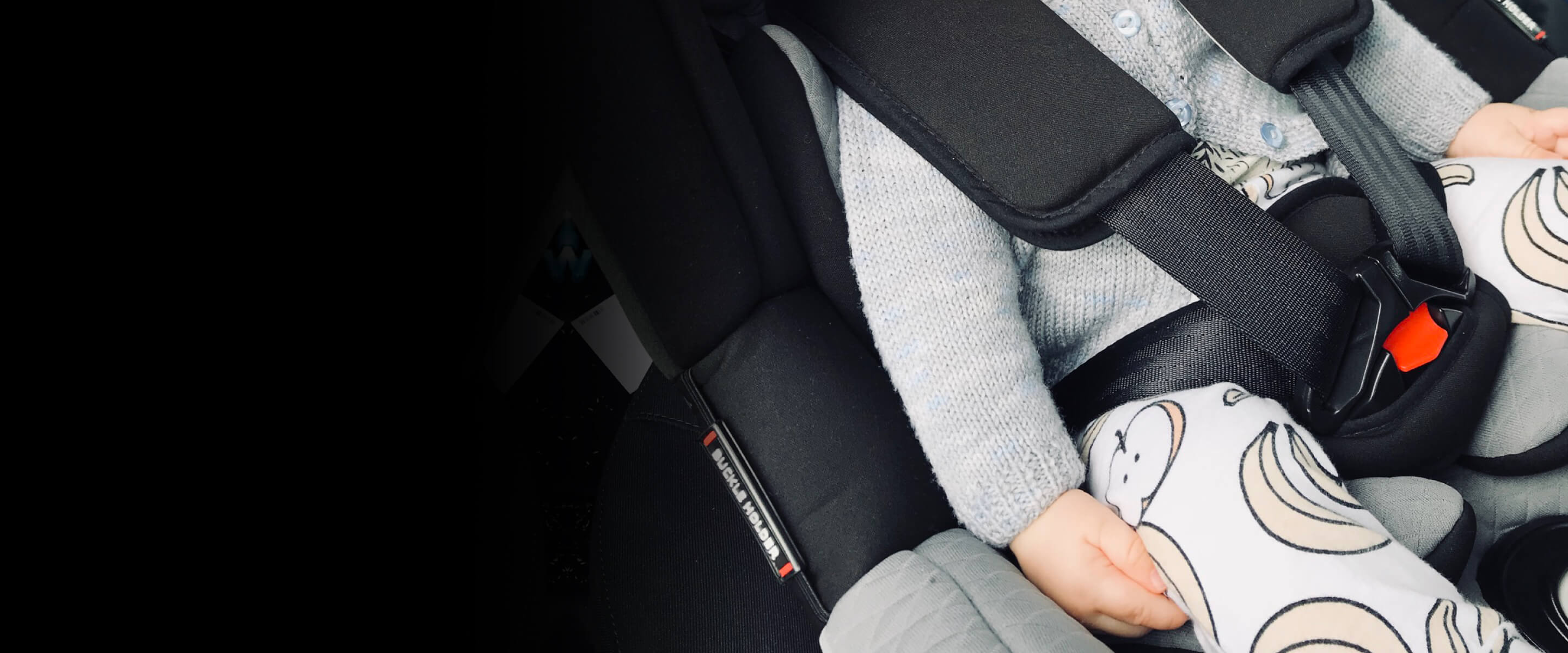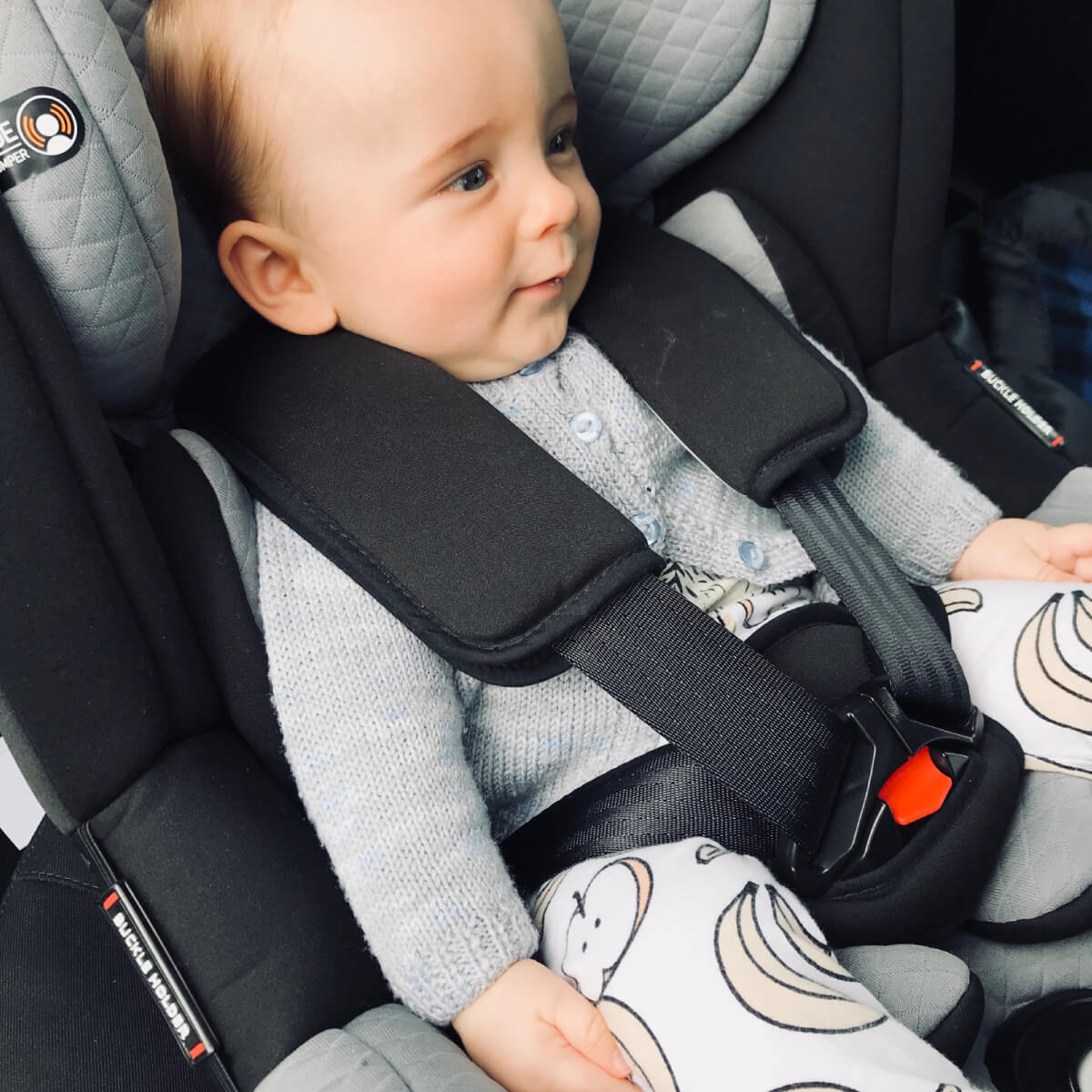 hassle-free harnessing
The clever buckle holder conveniently keeps each part of the buckle tucked to the side of the seat, so it doesn't get in your way when settling your child in, making accessing and harnessing so much easier.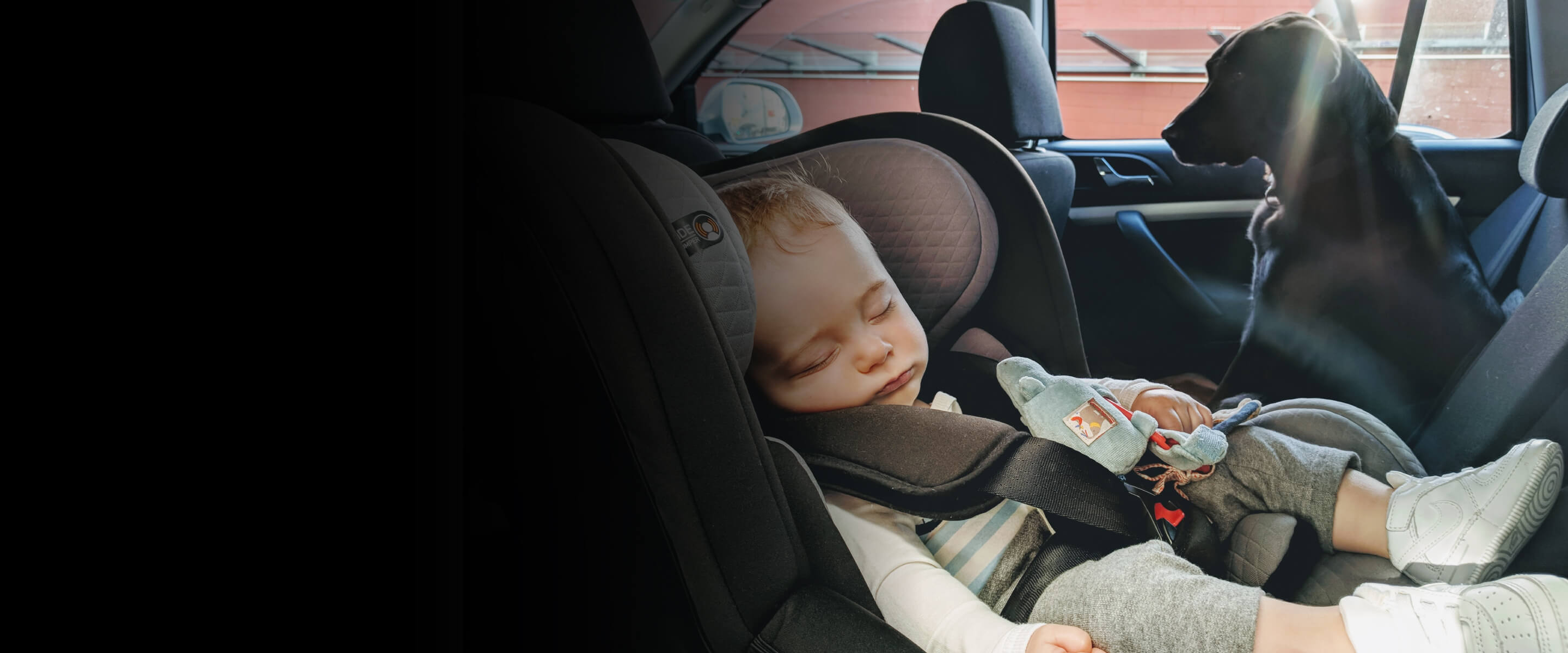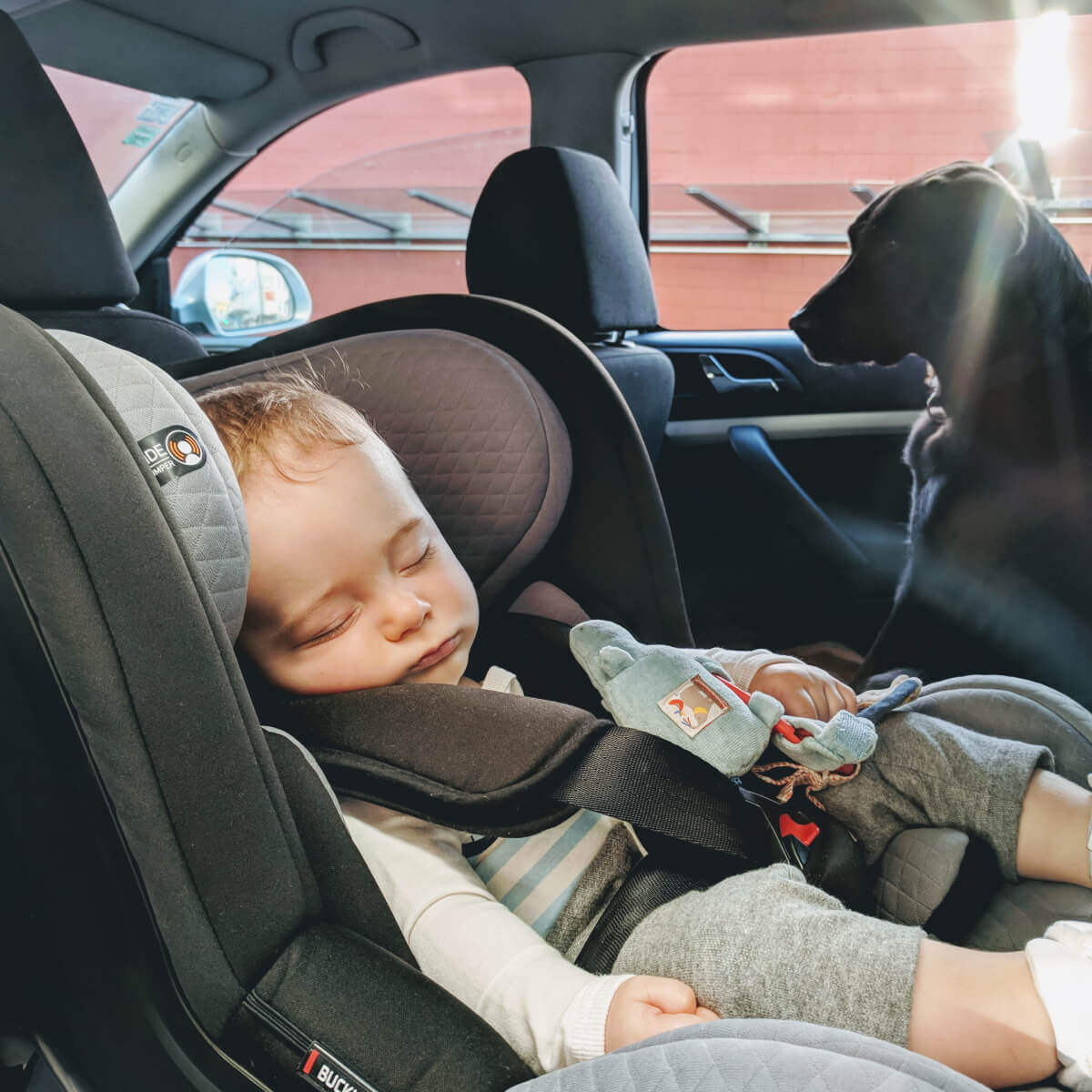 multi-recline positions
safe rotate™ offers 4 rear and forward facing recline positions, ensuring superior comfort for your child (and yourself), especially during those long trips ahead.
12 reasons why you'll love safe rotate™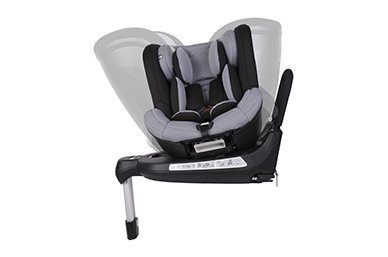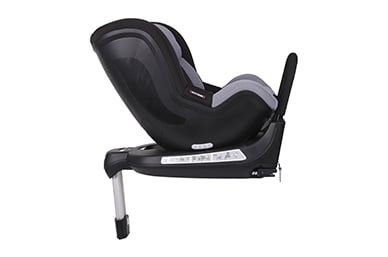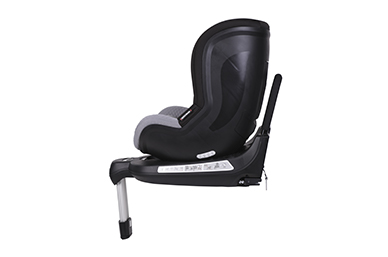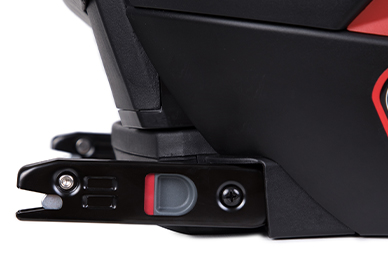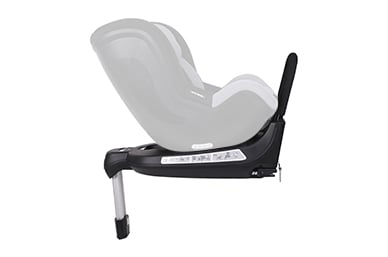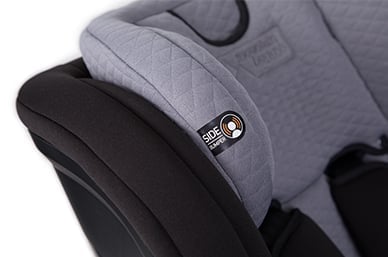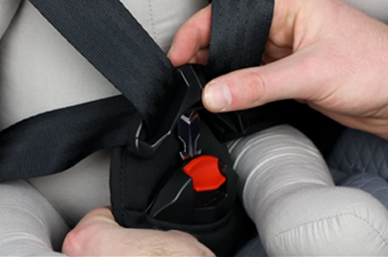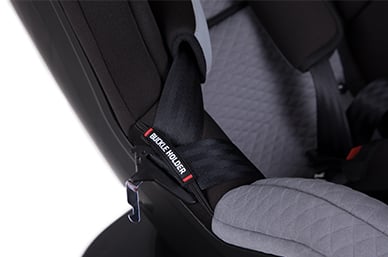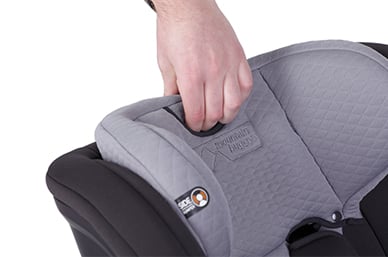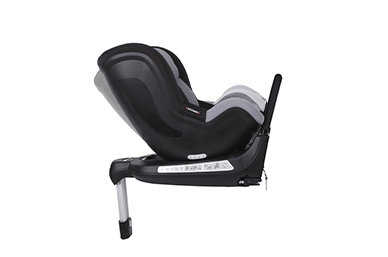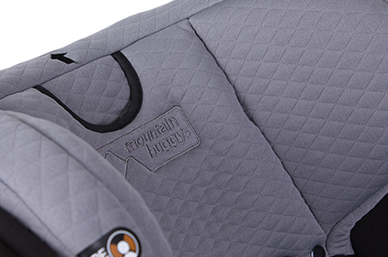 at a glance
intuitive ISOfix installation
adjustable headrest and harness
Car seat weight group

0+ and 1

Dimensions l x h x w

H63 x W43 x D76cm

Safety certified

ECE R44/04
(suitable for use in NZ, EU, UK and other
markets that accept European safety
standard ECE R44/04)

Weight range

rear facing from birth to 18kg
front facing from 9 to 18kg
safe rotate instructions
Setting up your safe rotate is easy! Find all the details you need here for how to set up and use!