terrain™ travel system bundle
maximum control, maximum performance
terrain™ travel system bundle
maximum control, maximum performance
protect™ infant car seat (2020+)
terrain™ is the ultimate premium jogger that delivers optimal performance with elite fitness aesthetics and sporting enhanced features that are great for active and urban lifestyles.
protect™ infant car seat provides protection, versatility and comfort for your baby while offering convenience on the buggy or in the car.
class leading rating by Child Restraint Evaluation Program (CREP)

complies with ECER44/04 - Europe safety standard

protect™ features huge high side protection with thick EPS foam for impact absorption

convert to a travel system with the included FREE travel adaptor
NEW  

built-in and fully extendable, breathable cover with UPF 50+ sun protection
3 car seat installation options:
install the universal base, using your car's seat belt.

 

Click here

 

to learn more
install the ISOfix base, securing the base to ISOfix anchor points.

 

Click here

 

to learn more
install using your car's seat belt
what's in the box:
terrain™ buggy

protect™ infant car seat, with 5 point safety harness

clip 32 travel system adaptor
We encourage customers to always check the integrity of their car seat & base, and have it have it installed by a trained professional. 
This feature requires Javascript to be enabled. Please try updating, or consider using a different browser.
what makes terrain™ unique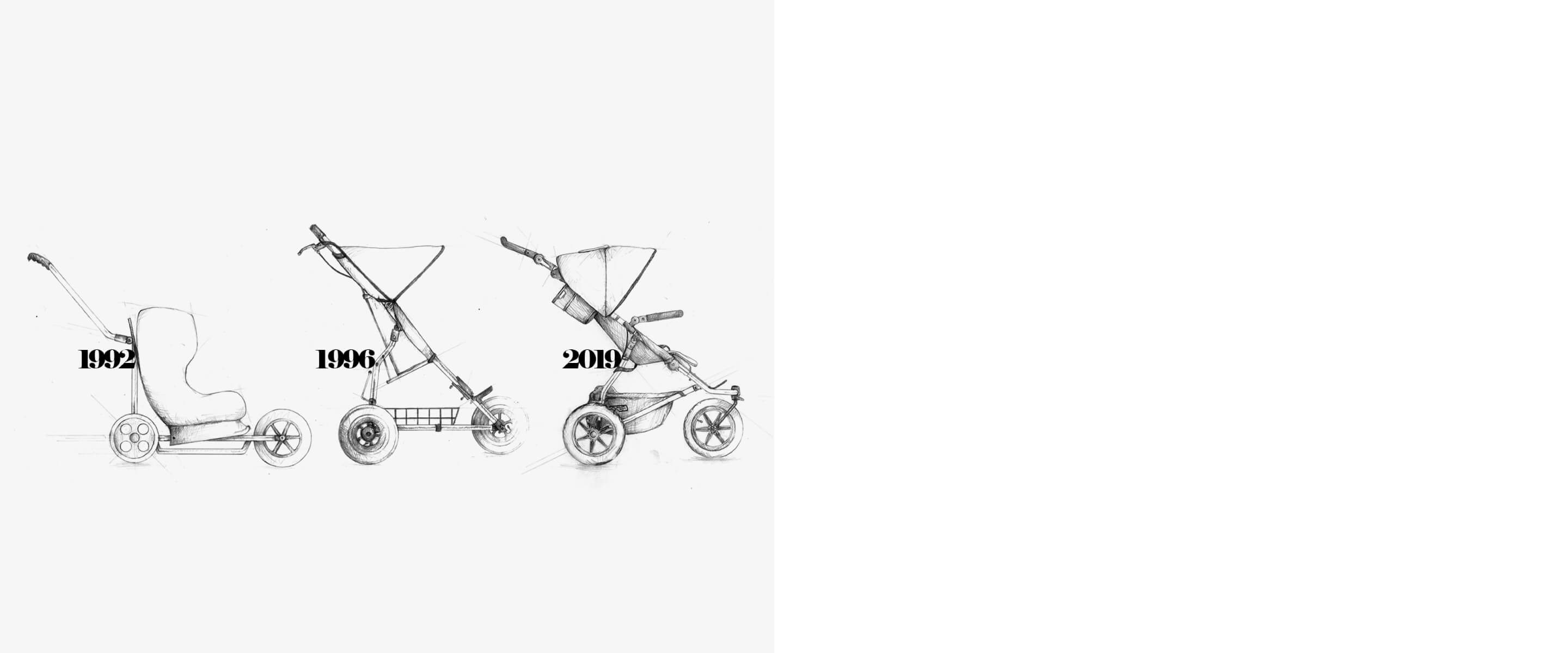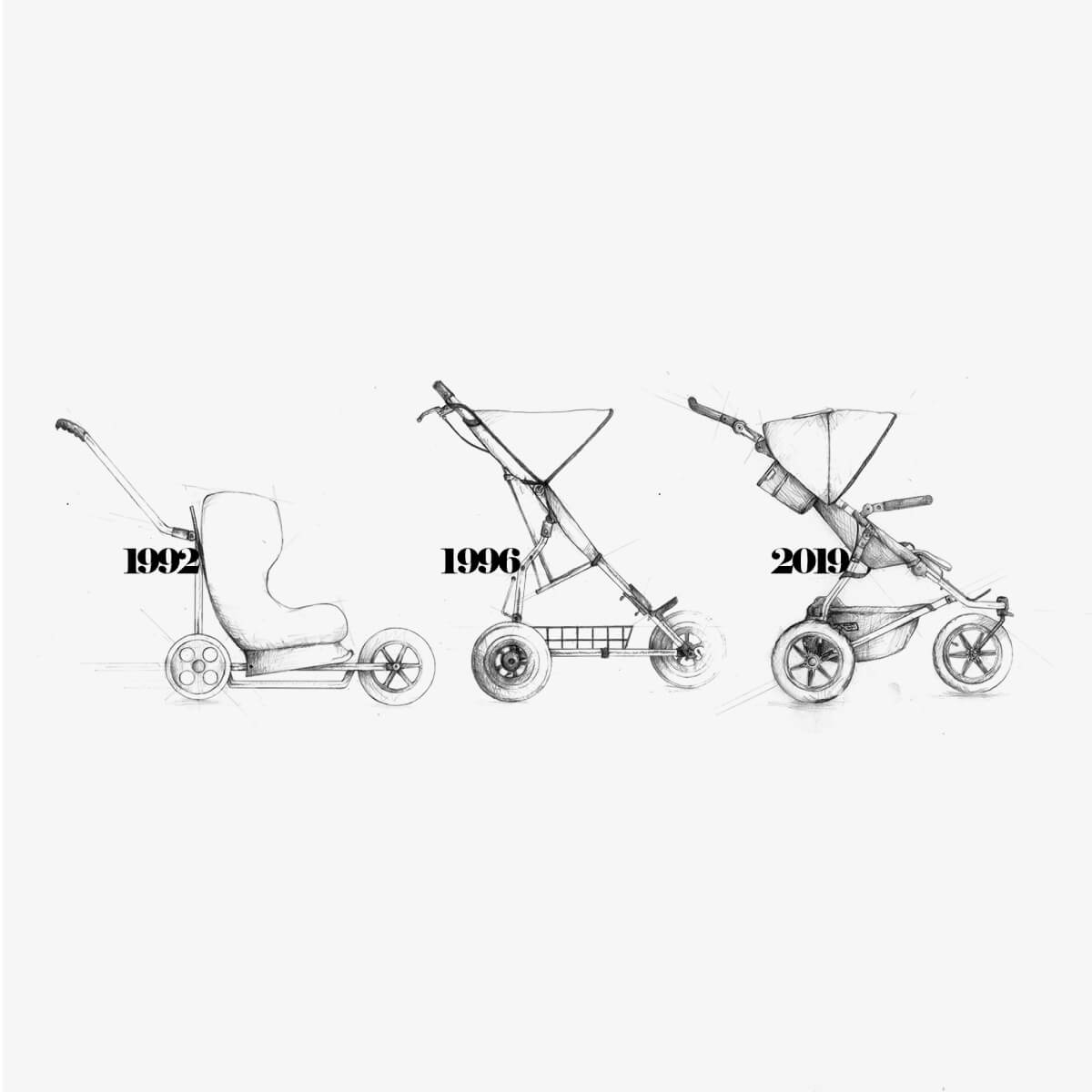 built from the platform that brought all terrain to the world
Designed and engineered upon the world's first, all terrain, 3-wheeler; the Red Dot award winning platform of urban jungle™ luxury.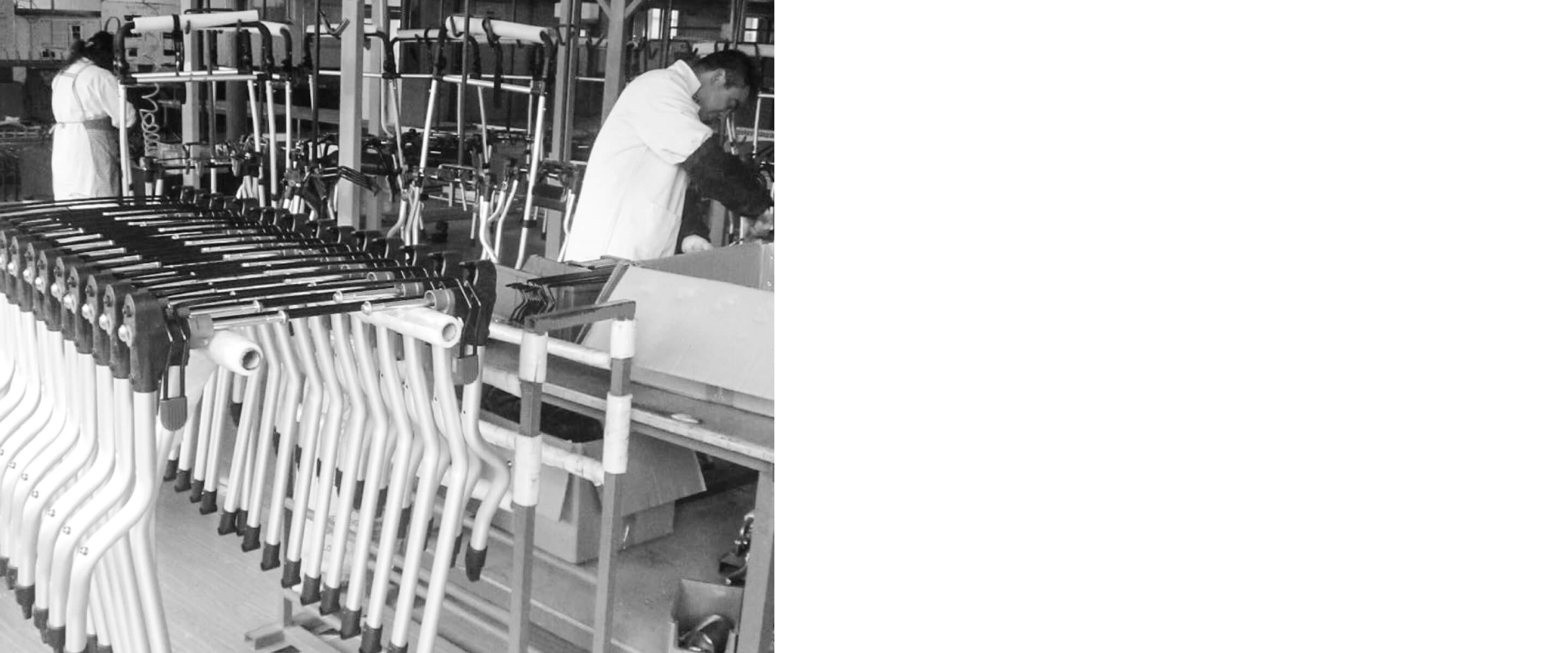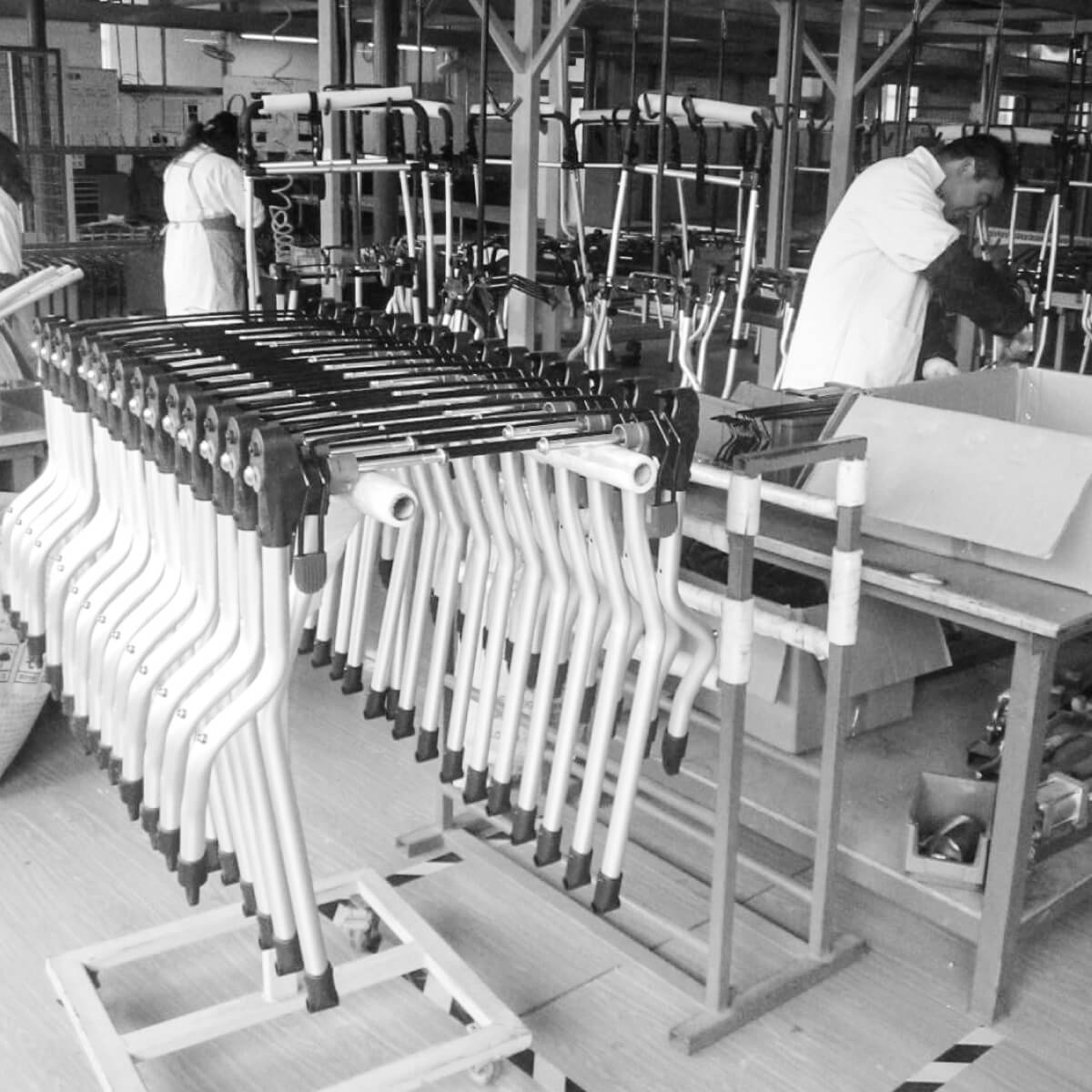 world class in safety and stability
terrain™ passes the same rigorous stability standards as 4-wheel buggies.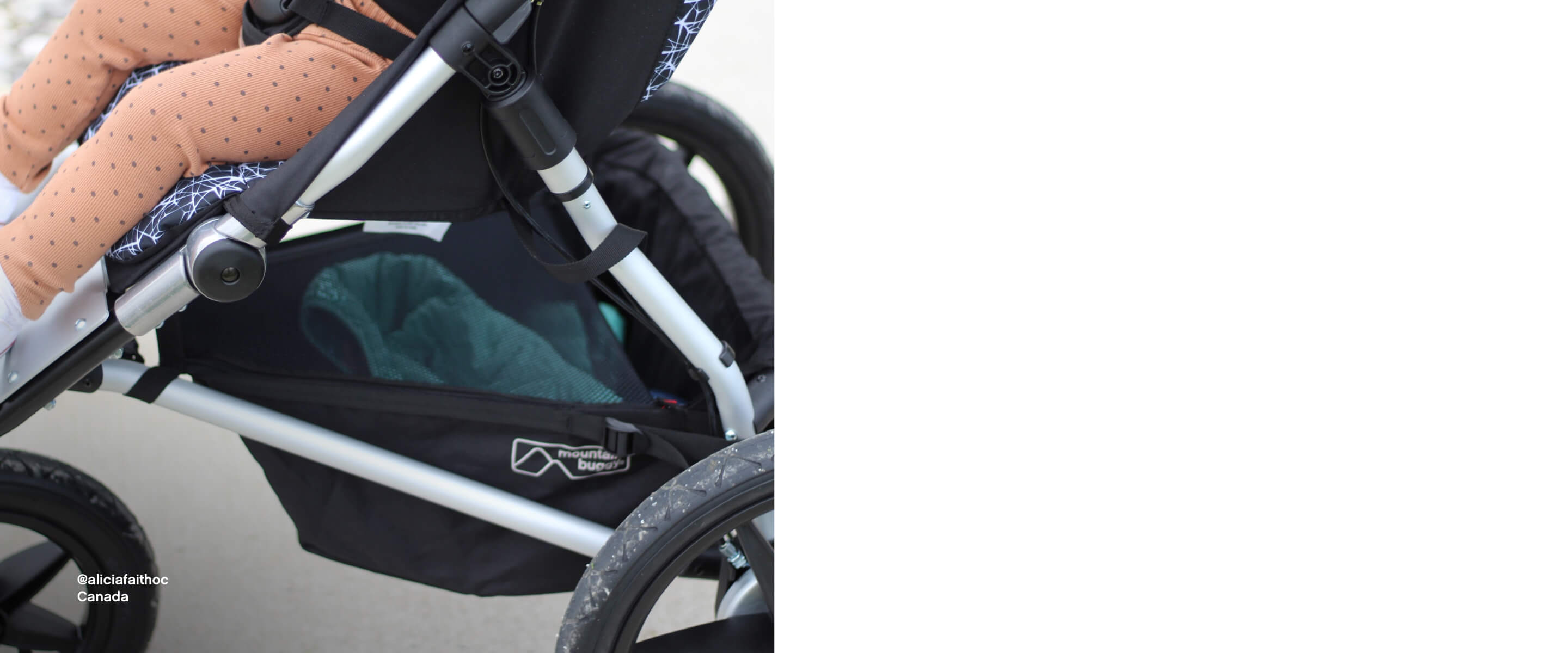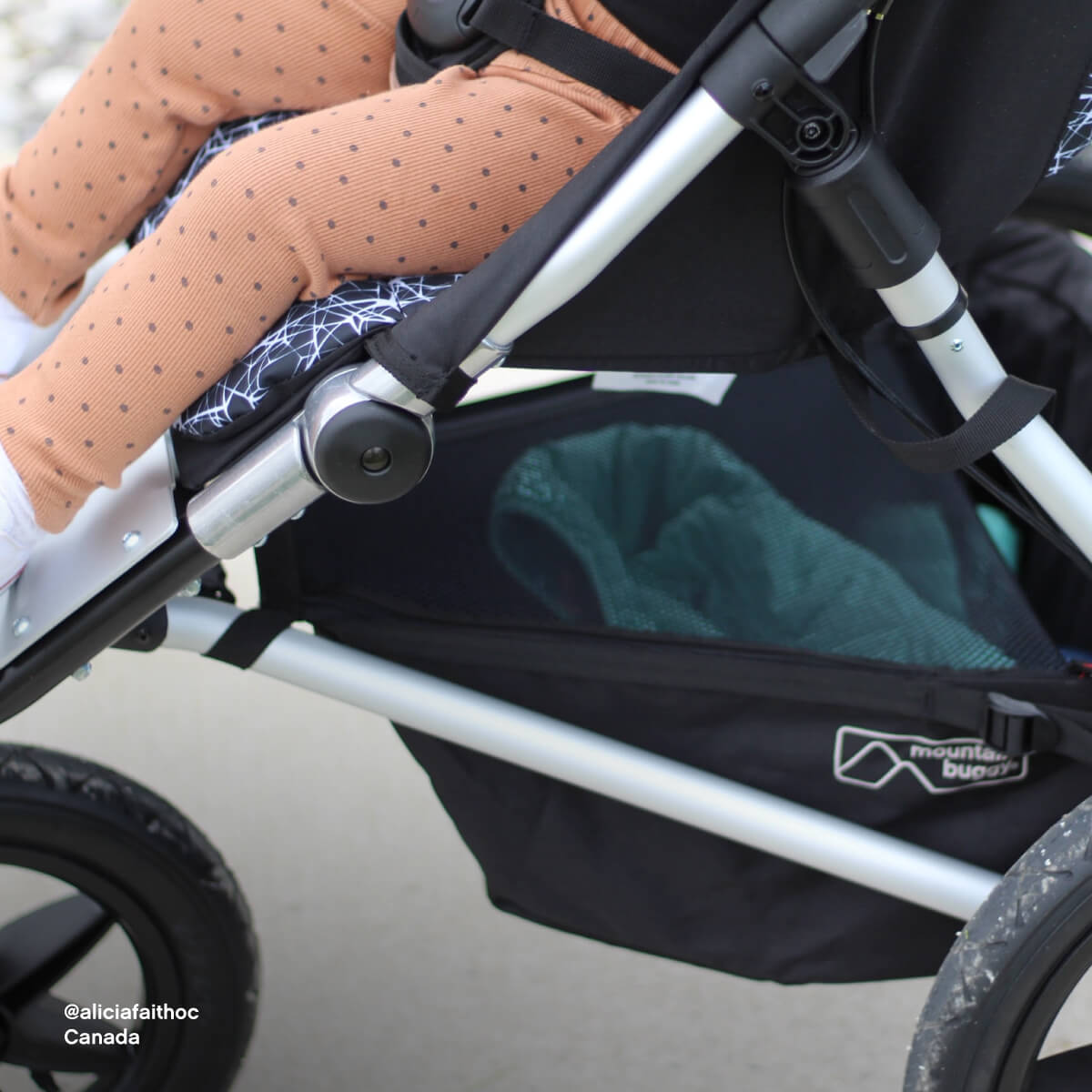 world class materials
terrain™ is made of super high quality 6060 T52 aircraft grade lightweight aluminium, making all Mountain Buggies superior in strength.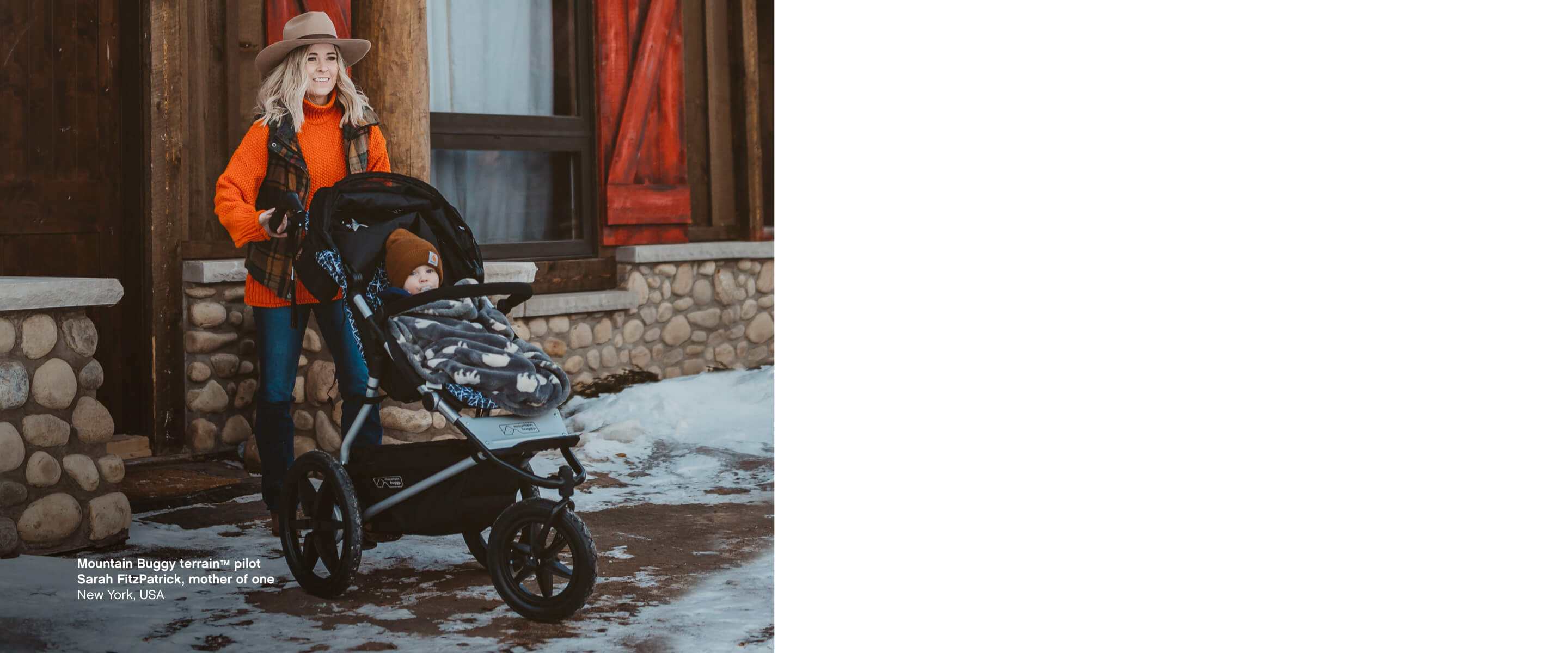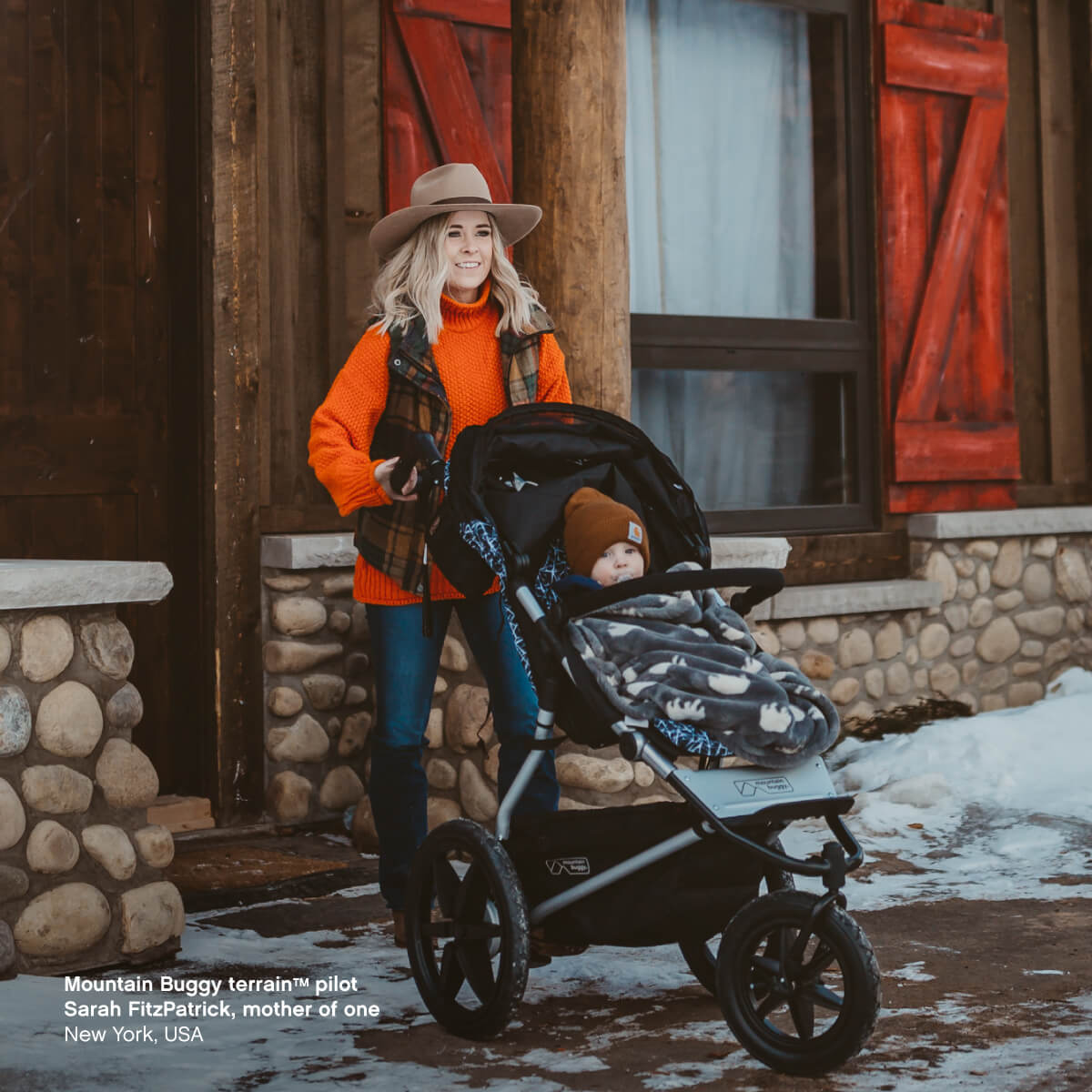 superior manoeuvrability and kerb pop
Revered for exceptional engineering and design, terrain™ delivers world class steering with one hand, and turns on a dime thanks to its perfect weight distribution and 3-mode front wheel, giving you options of how you want to push with ease up and over kerbs and obstacles too.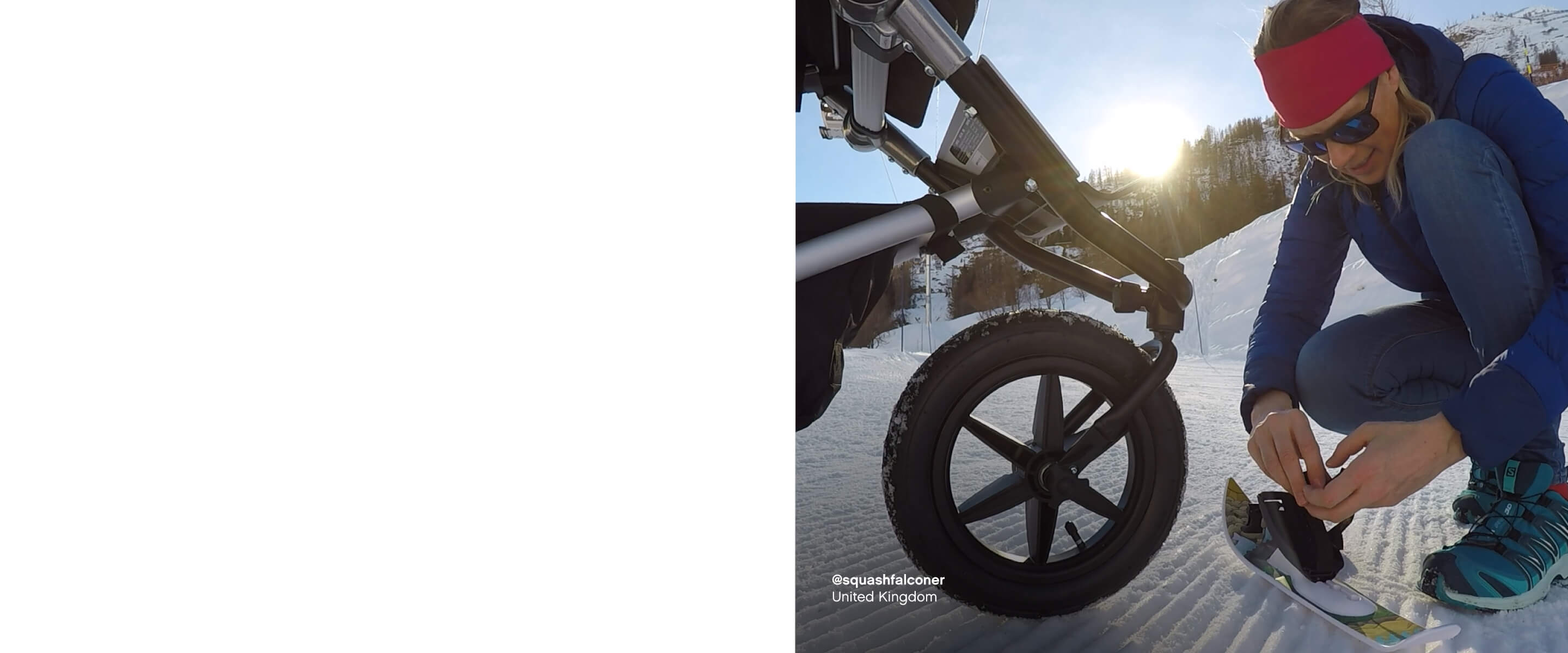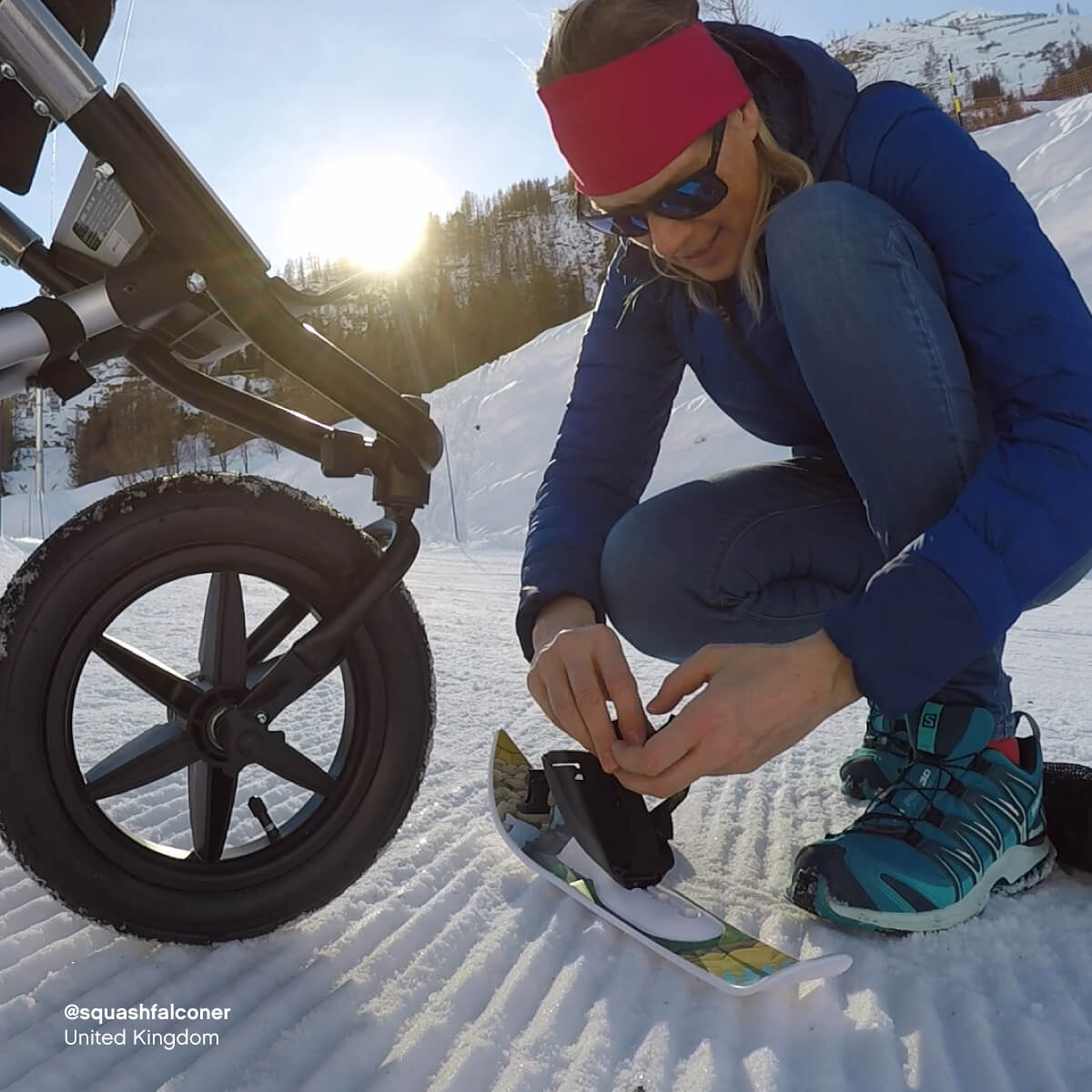 sublime tyre performance on all terrain
terrain™ includes both 16" AND 12" air filled, rear wheel tyres for you to go from active to urban in seconds. Because these are true air filled tyres, you can be guaranteed a much better ride and manoeuvrability; the 12" tyres has a strong rubber outer tube that meets the most generous air filled pocket, providing the greatest degree of cushioning and smoothest handling on any surface; well suited for any terrain from shopping malls to the mountain trails. The 16" tyres are made with a bias ply construction, with a steel bead and nylon casing, with all purpose tread for absolute traction.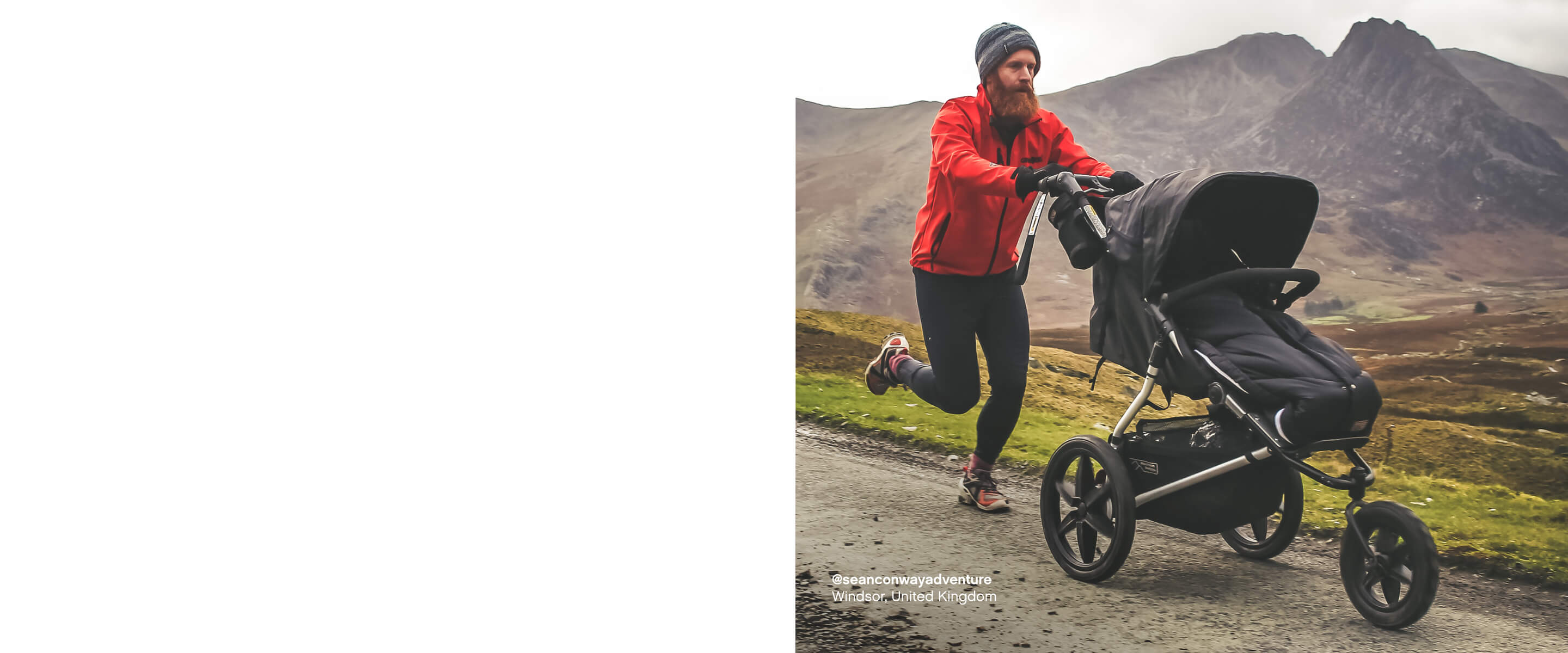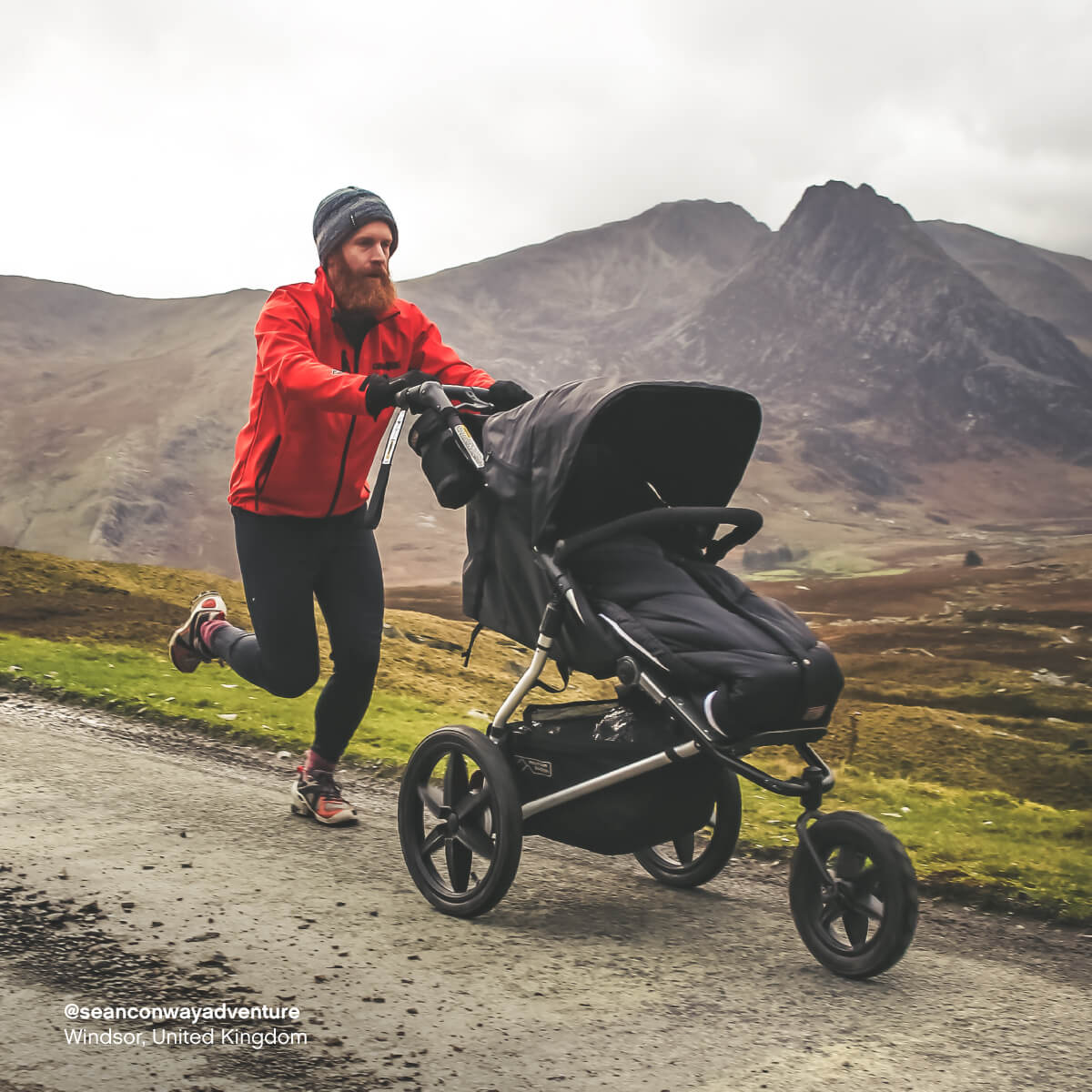 3-mode front wheel
You can set your front wheel to lock back, lock forward or 360° full swivel.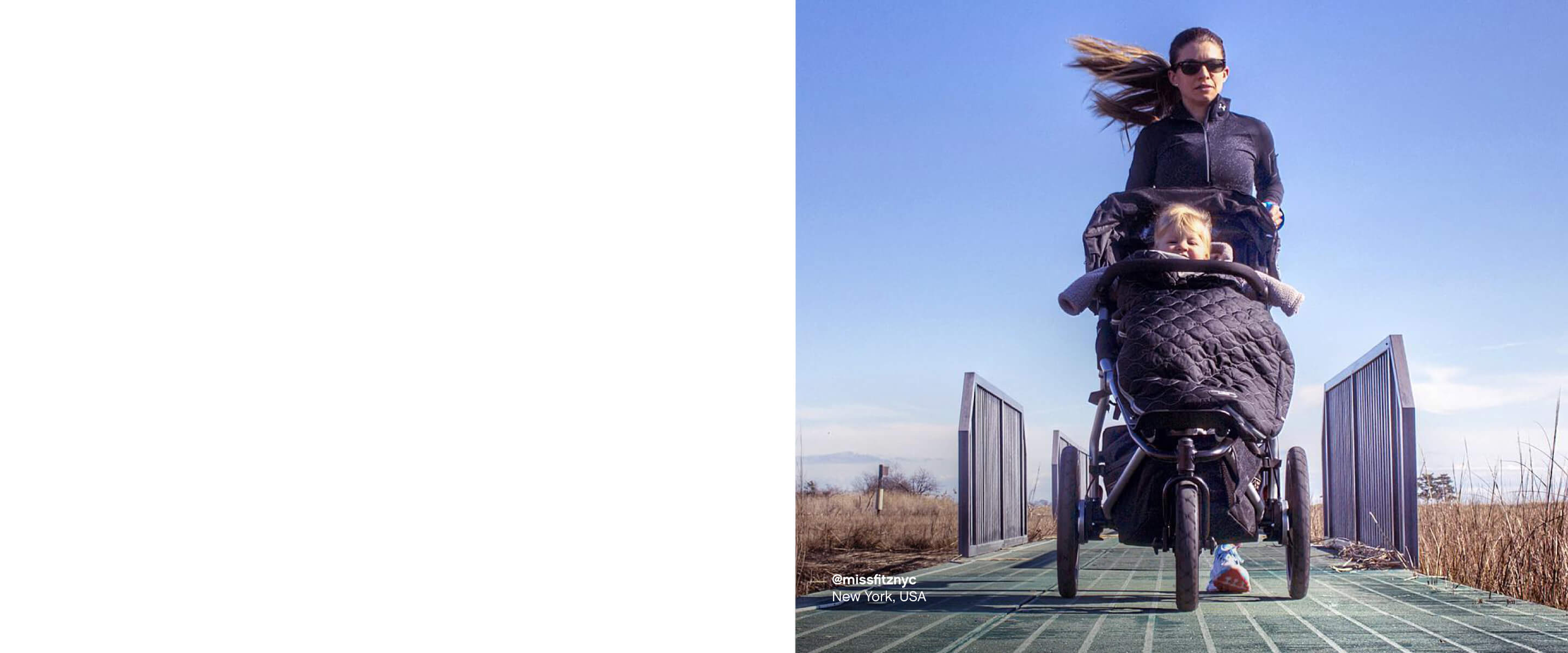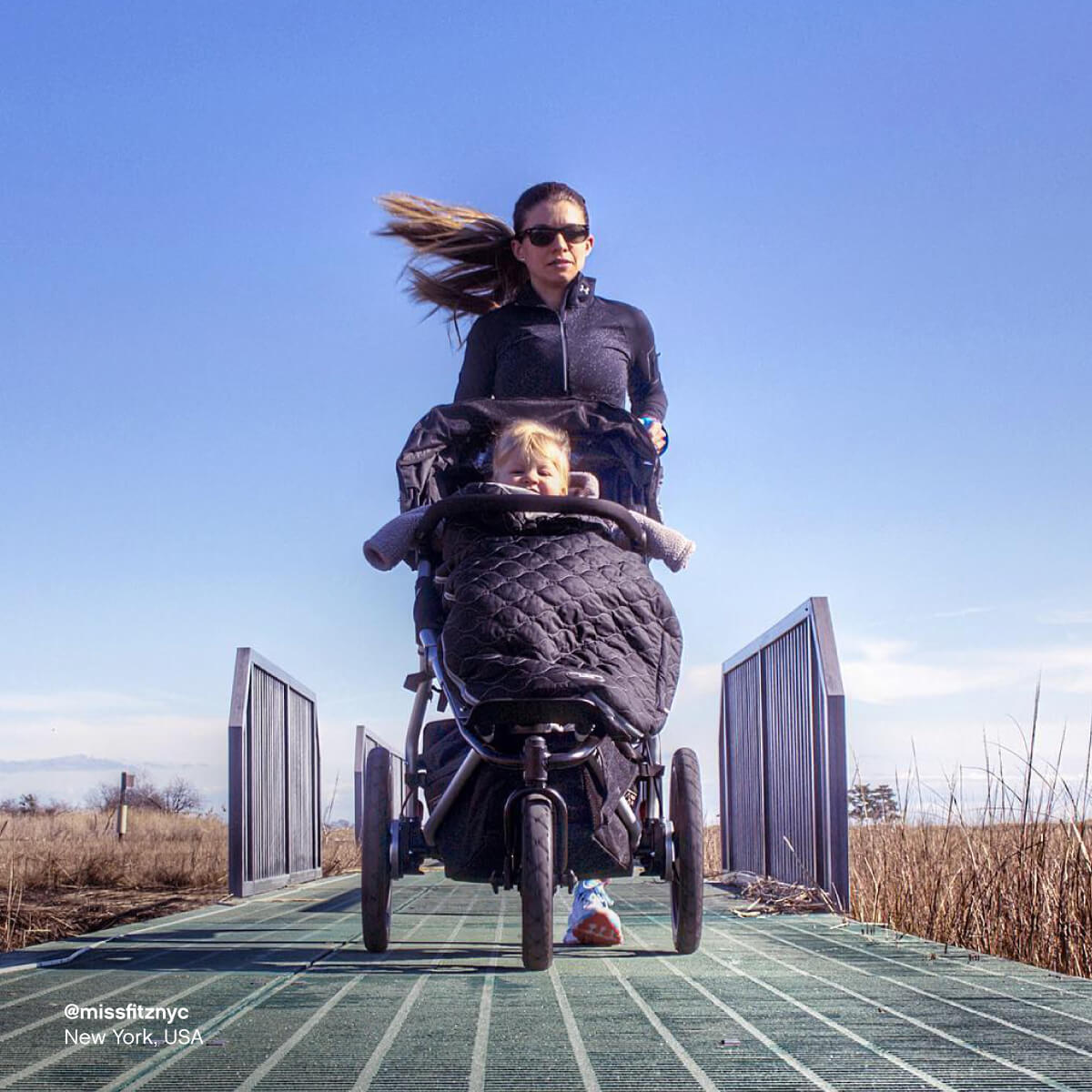 precision steering for all terrain handling
The front wheel houses an adjustable tracking device for precision steering adjustment and maximum stability. When you lock the front wheel back, it helps you traverse a slope or allows for easier crossing of soft terrain. When you lock the wheel forward, it provides a longer wheelbase for even more stability for when jogging.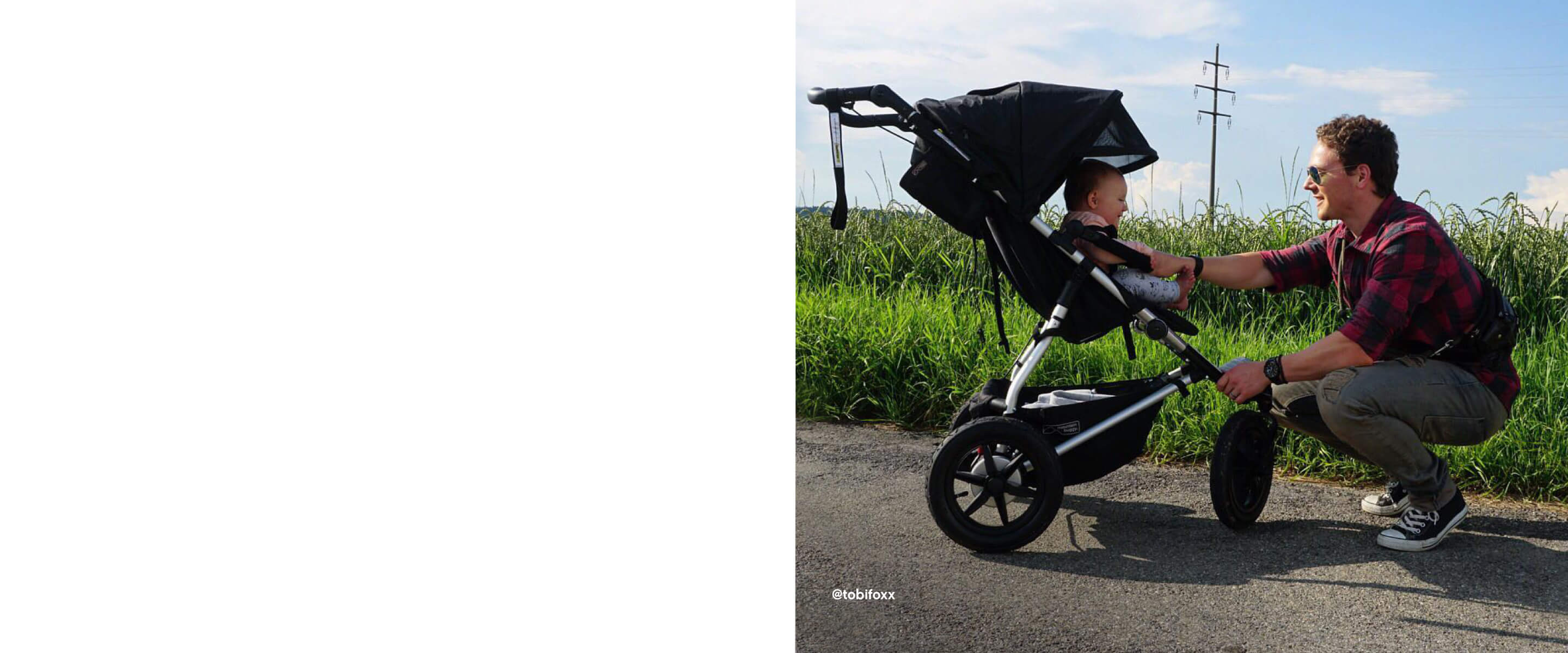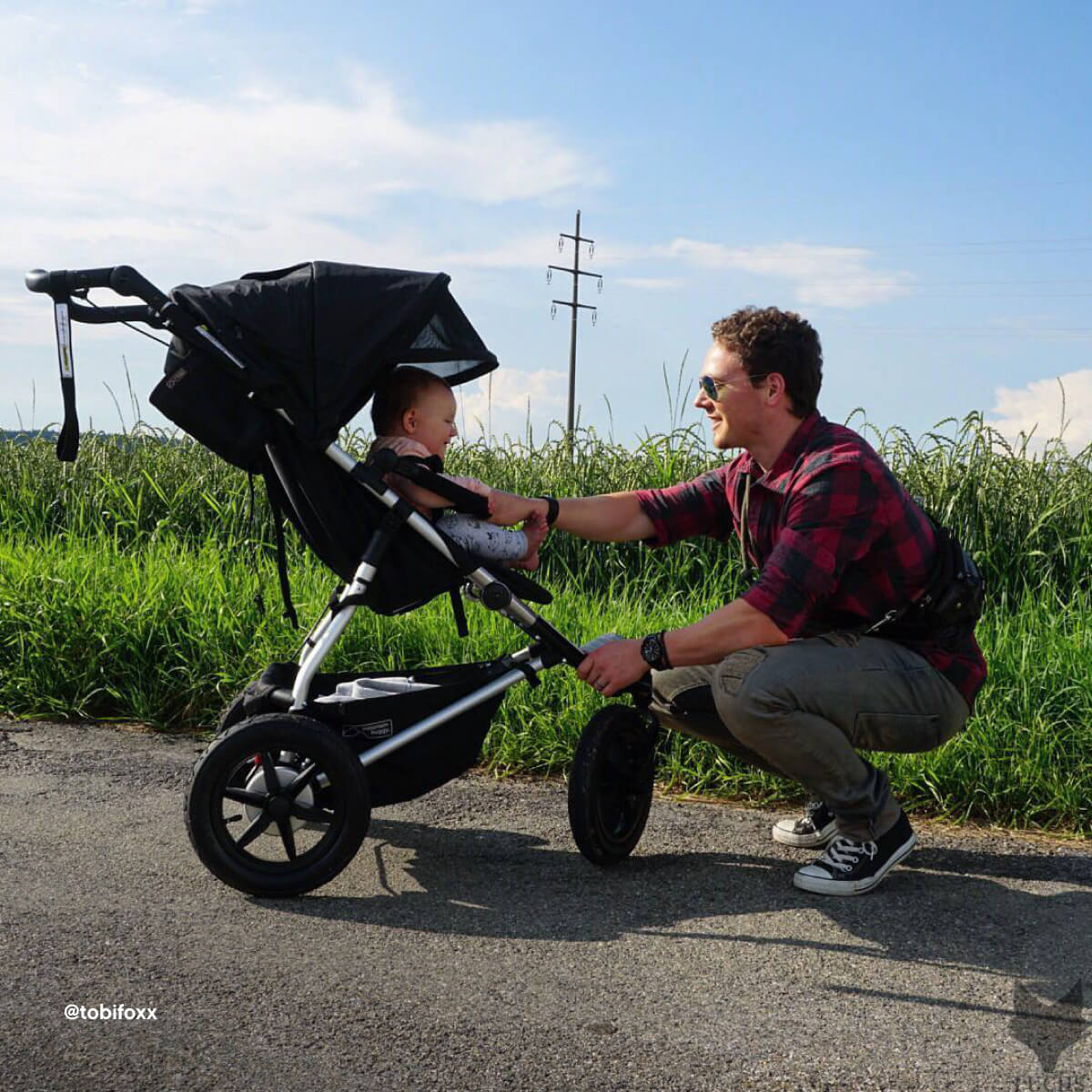 straight tracking
Also housed on the front wheel, is a torsion lever to allow for wheel camber micro adjustments – delivering absolutely perfect straight tracking.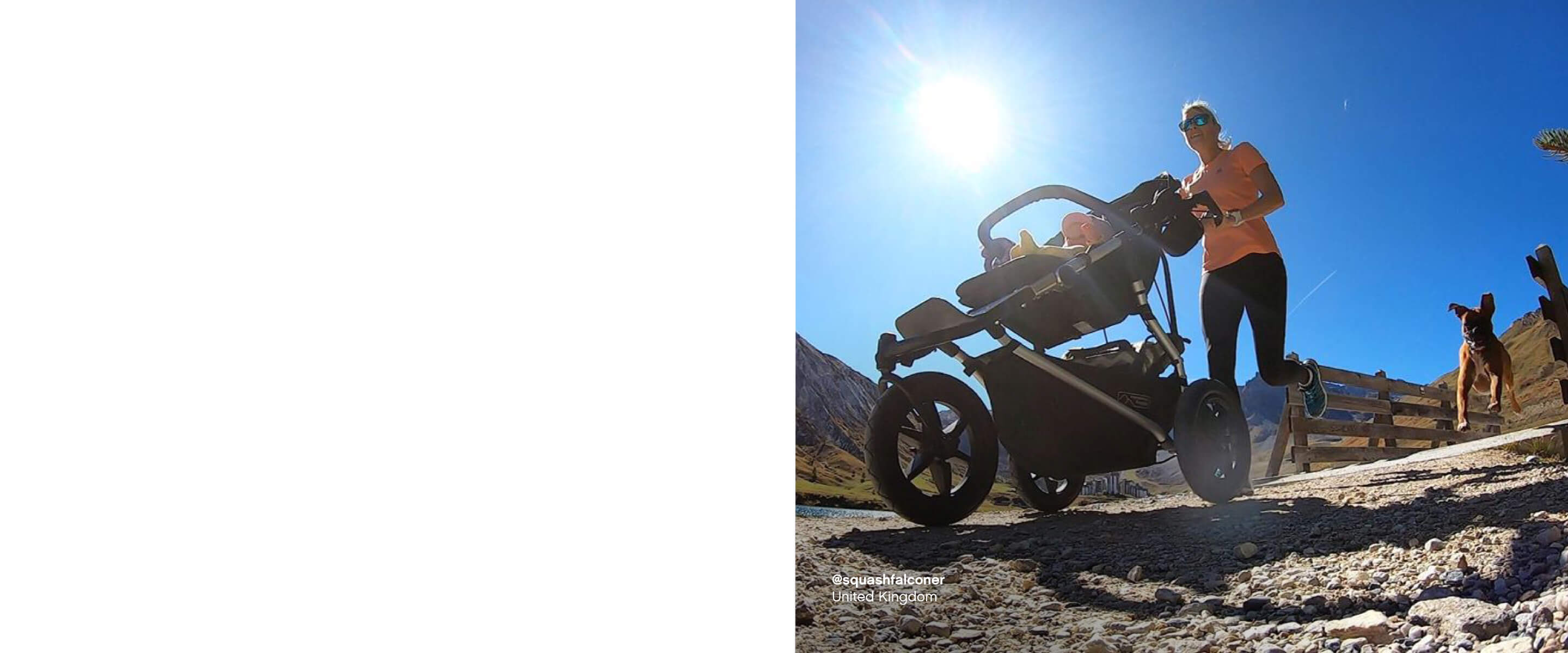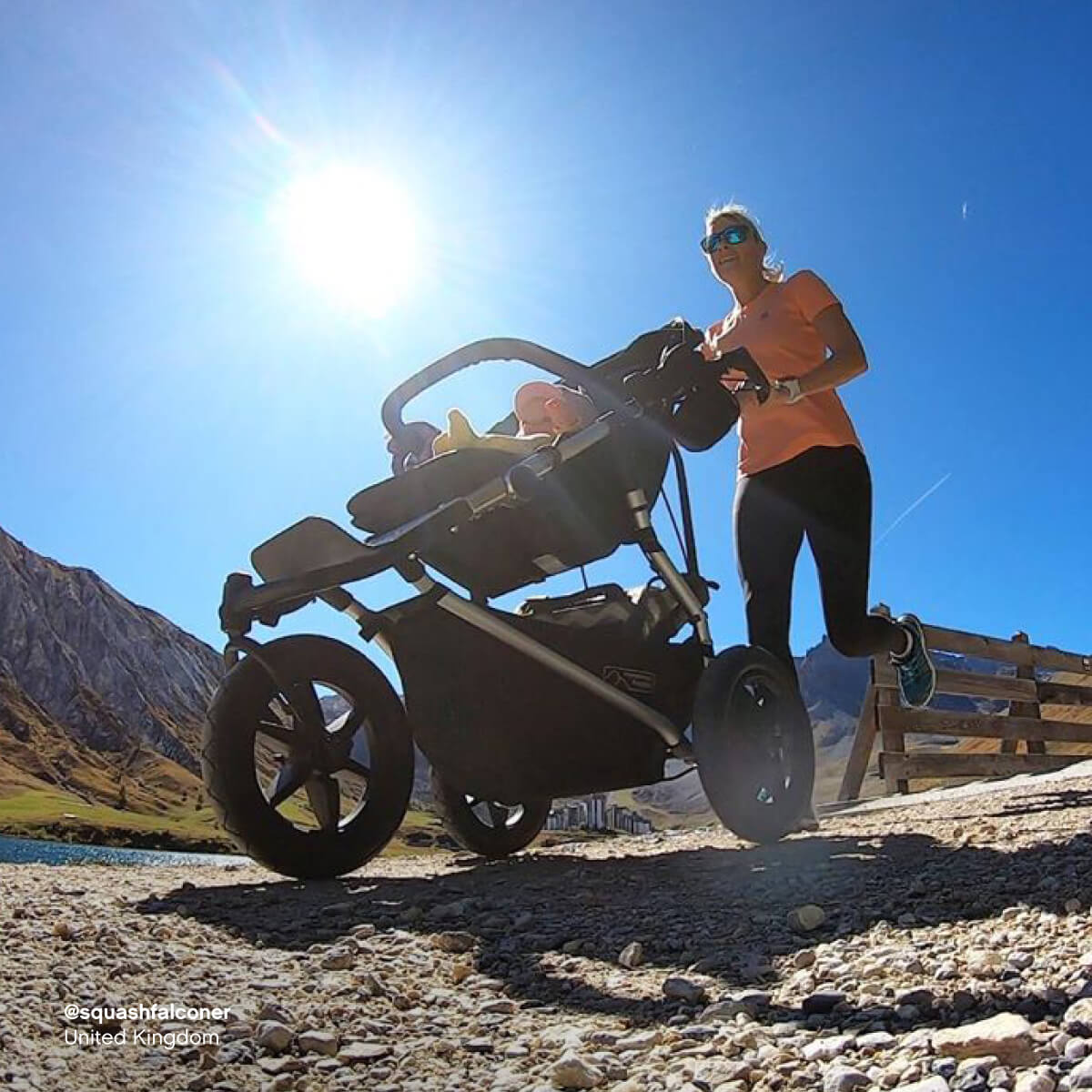 shock absorbing suspension
terrain™ uses a stronger spring to absorb more impact when on all terrain surfaces, improving handling and surface grip.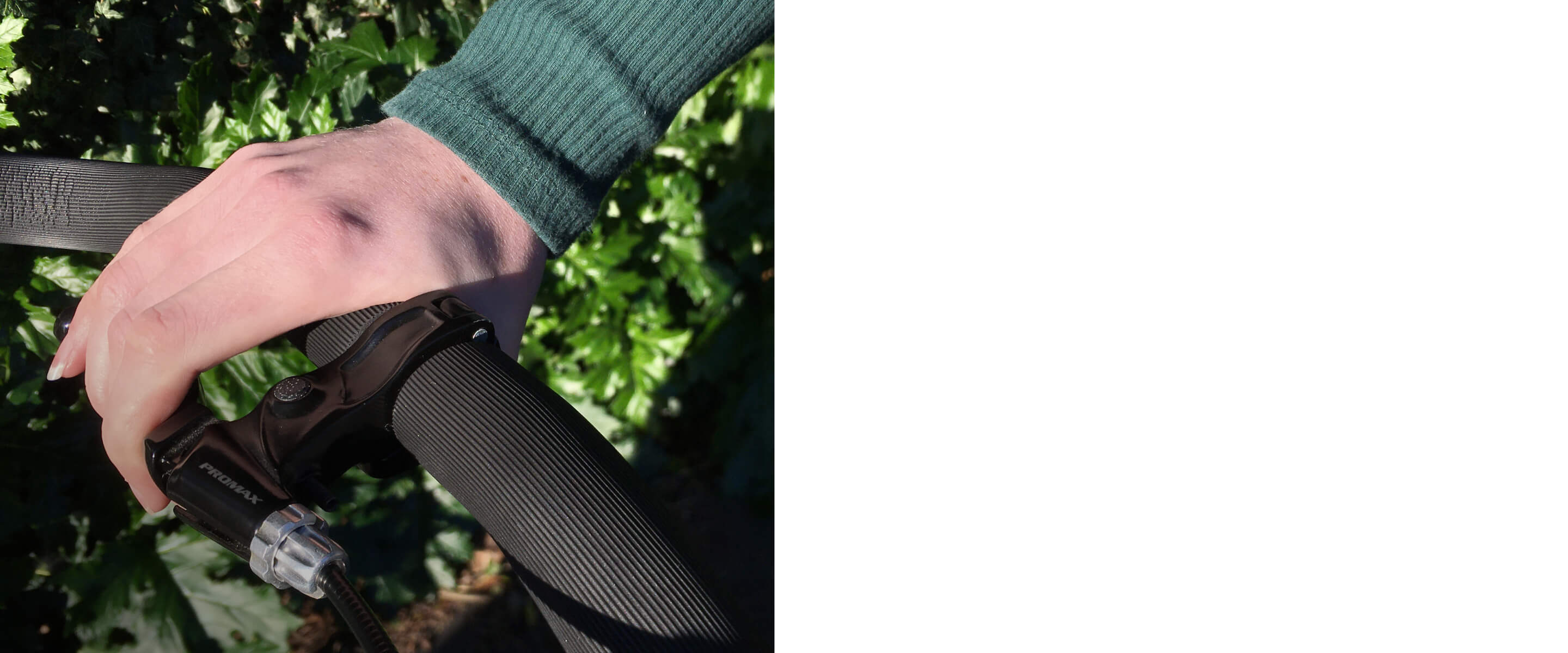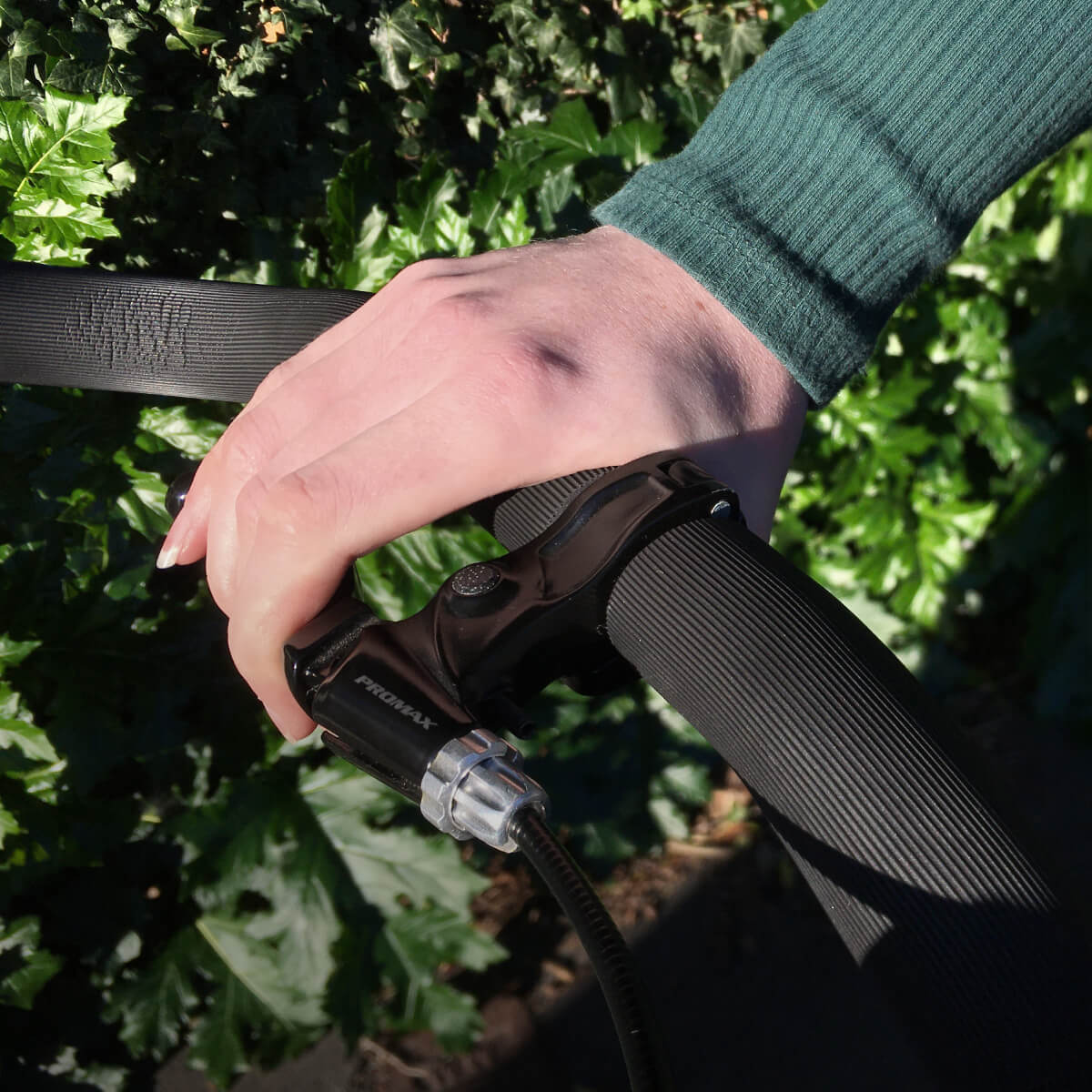 complete control
A hand operated active brake allows for maximum control to slow your buggy down across all surfaces, gradients and terrain. You can loosen your brake for a smooth reduction of speed for control, OR you can tighten for stronger and more deliberate stopping power.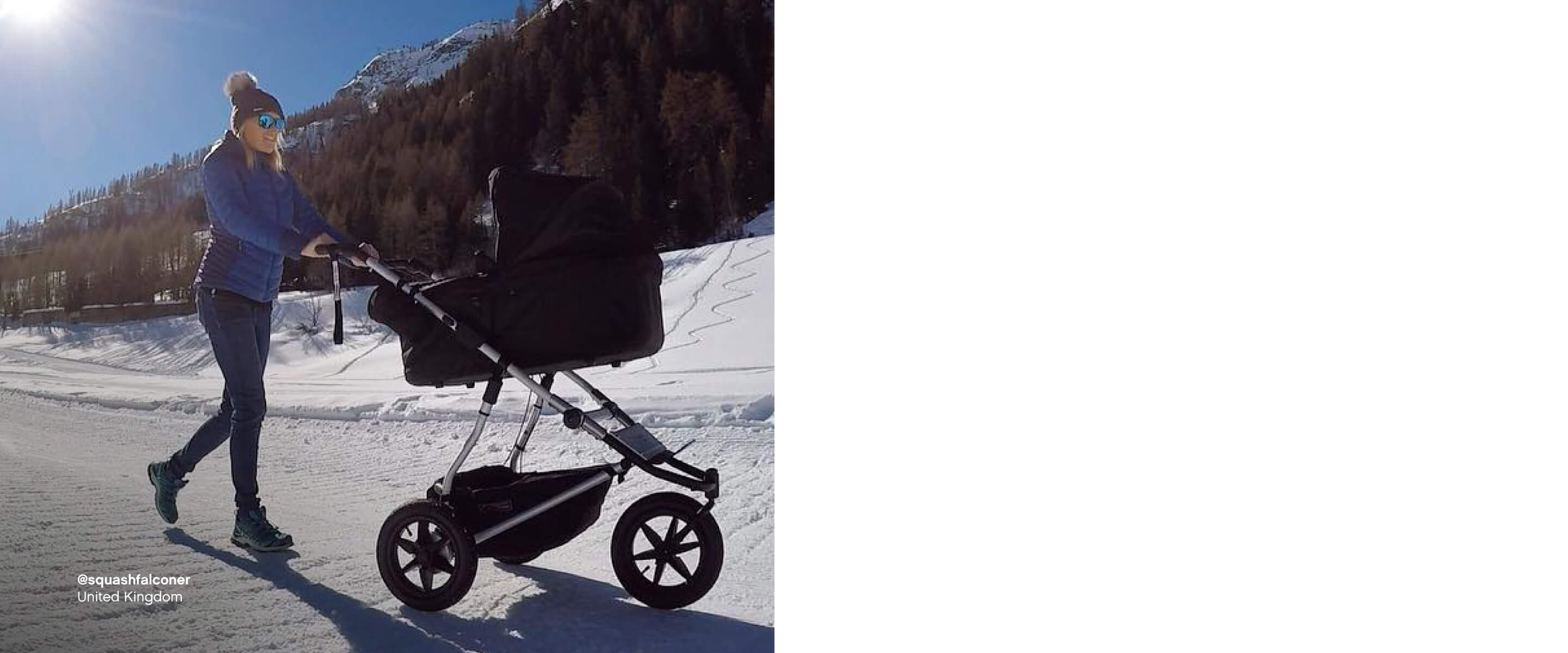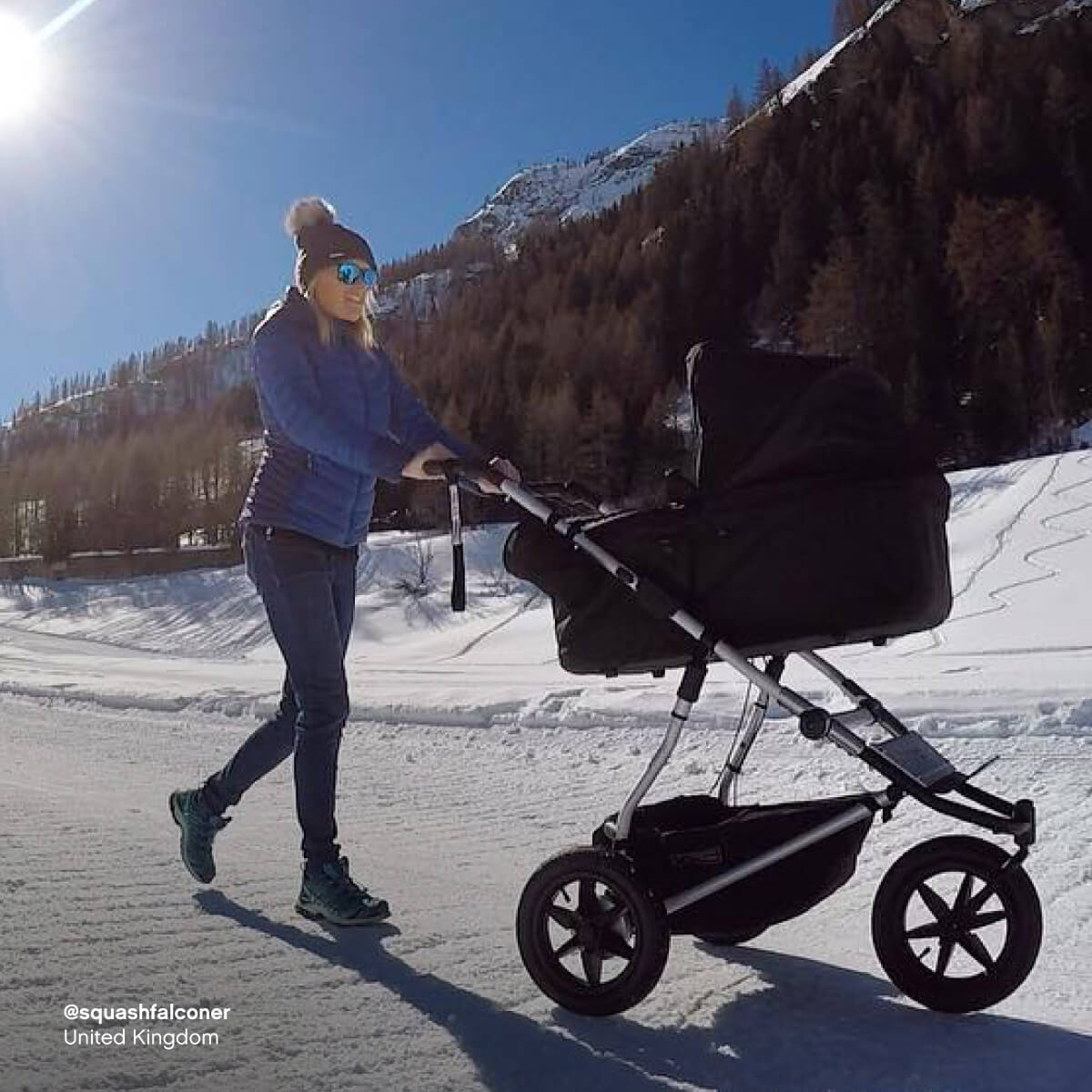 parent facing options
While most other 3-wheel competitors may not have this popular functionality, you can definitely parent face on terrain™. For newborns, there's the options of protect™ infant car seat, a soft shelled cocoon, OR the innovative carrycot plus™. carrycot plus™ offers you ingenious innovation plus value for money with 3 modes - a traditional lie flat bed, an incline position for babies who suffer from reflux, AND you can transform the carrycot into a parent facing modular seat – all in one package.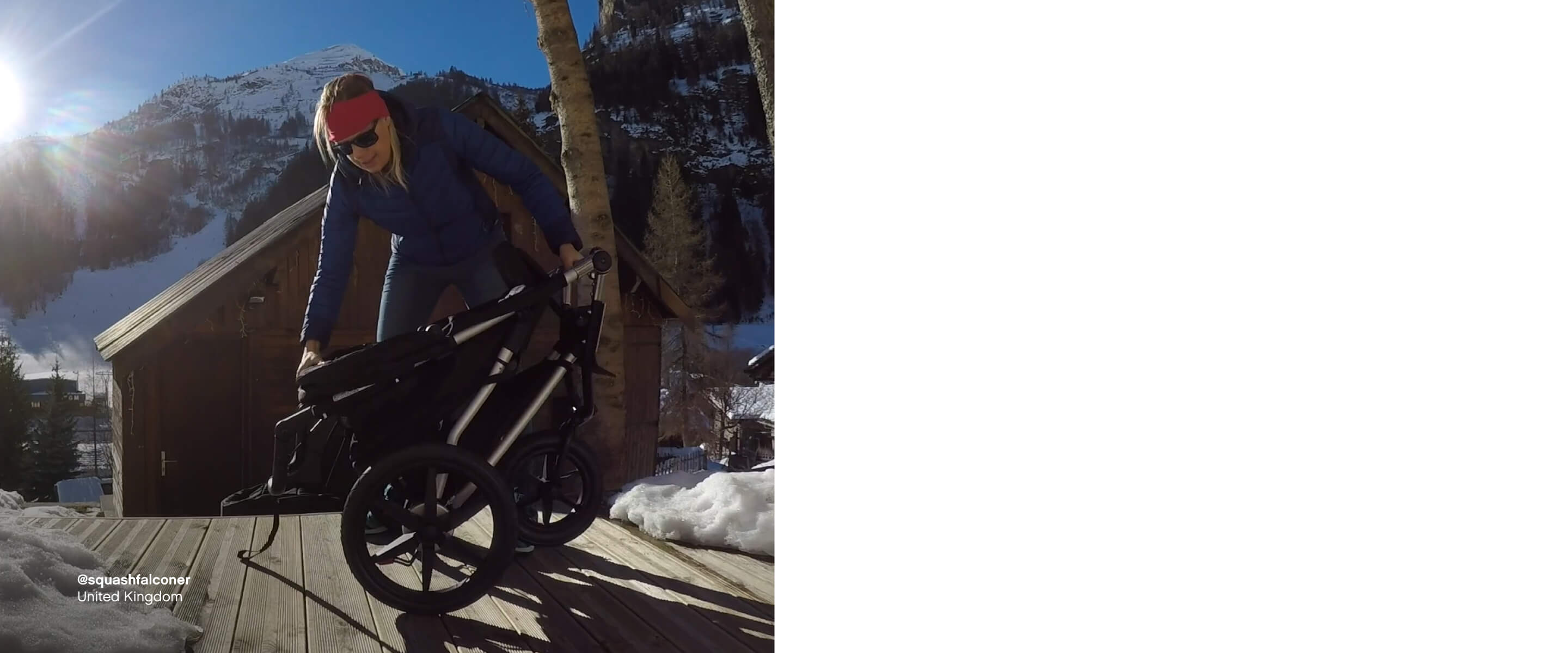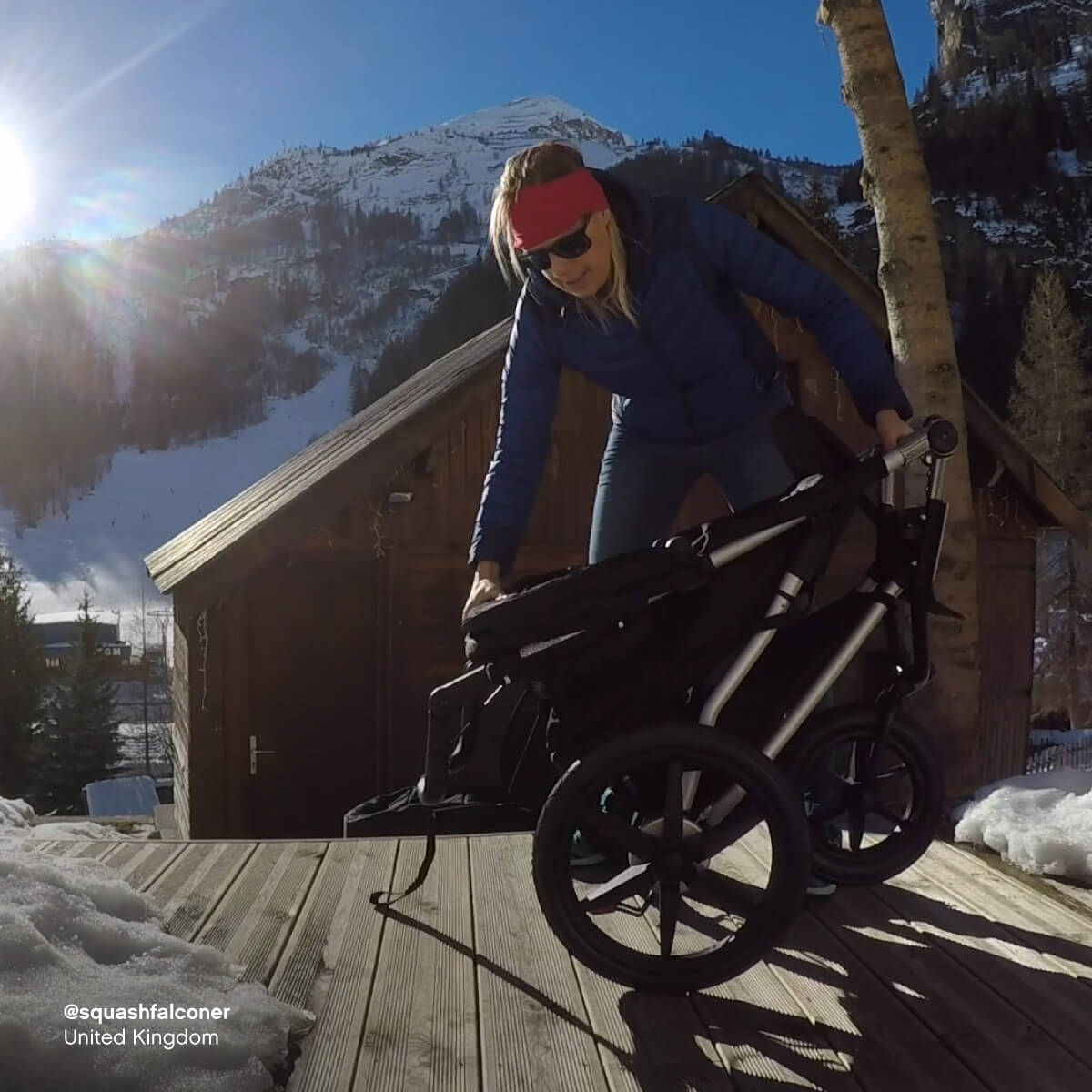 compact one hand fold
An award winning design where terrain™ folds down easily flat, and stand folds with one hand, conveniently keeping the fabric clean and off the ground.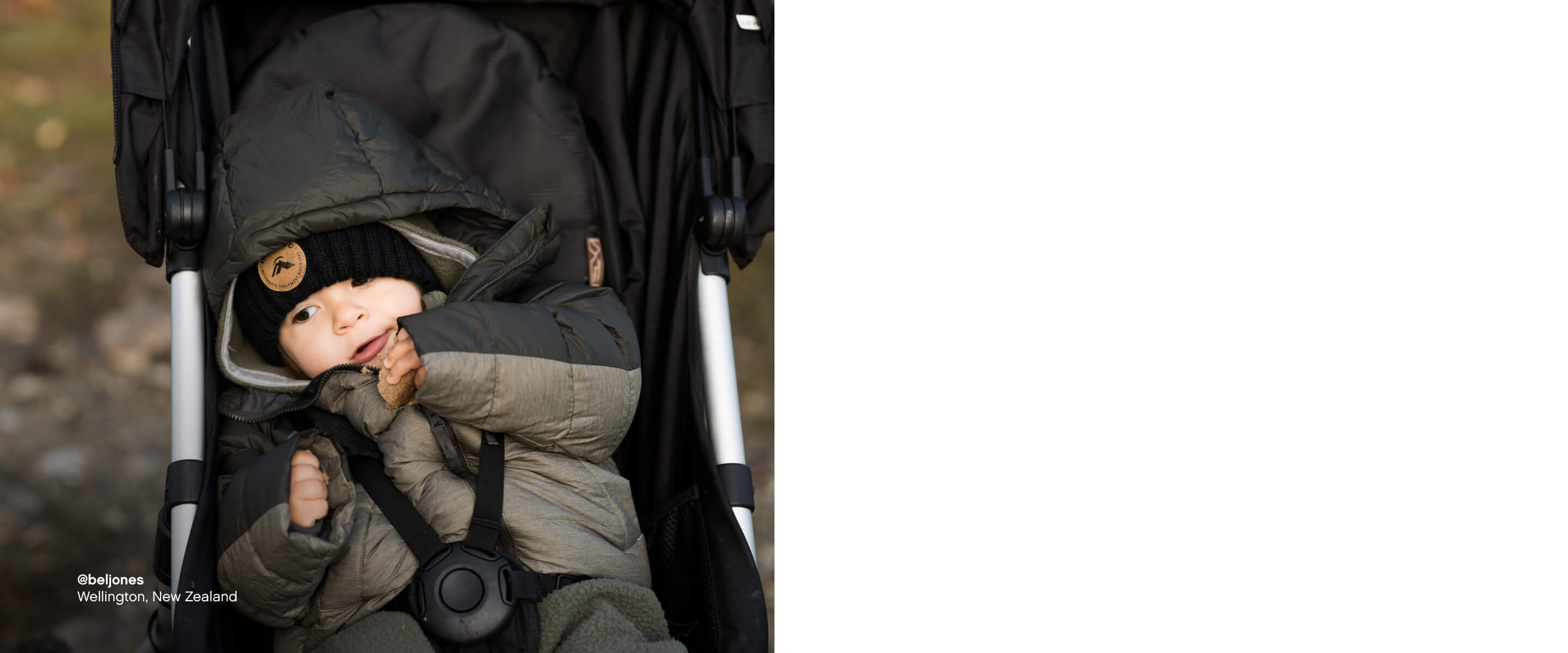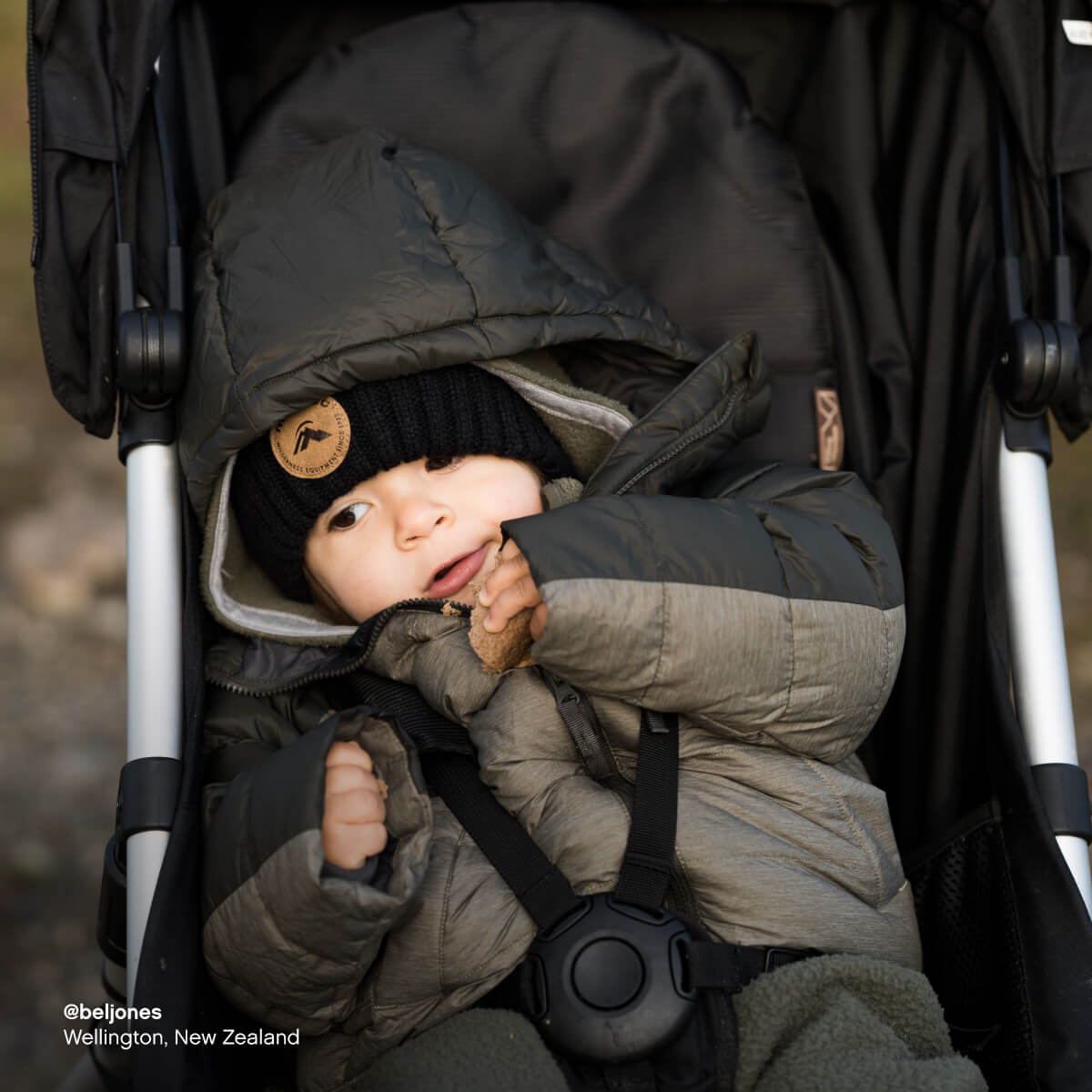 patented innovation
A patented tail free harness has been cleverly designed to keep long, fussy, loose straps out of little hands and mouths for superior safety and hygiene.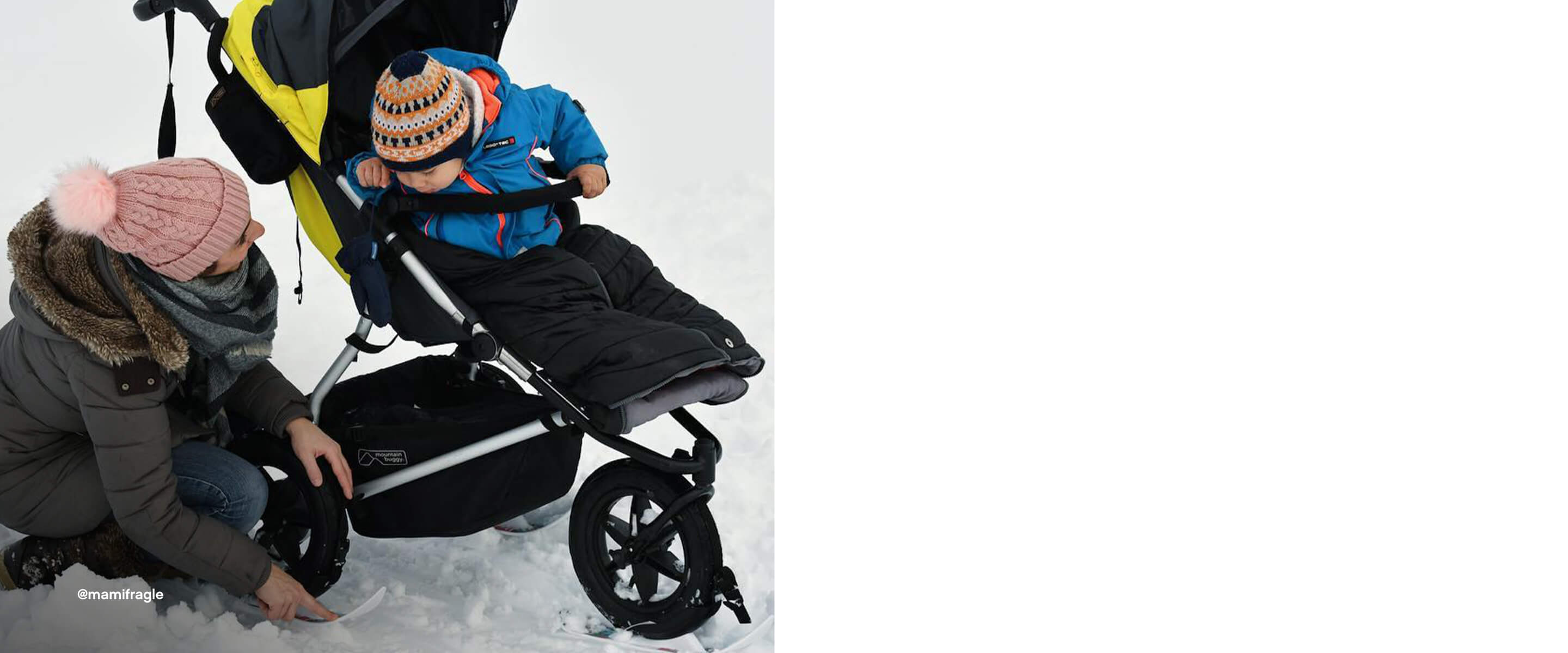 secure cargo
terrain™ includes a zip covered gear tray, that is convenient for when you are going off road and want to keep all your gear safely inside the tray, and well protected.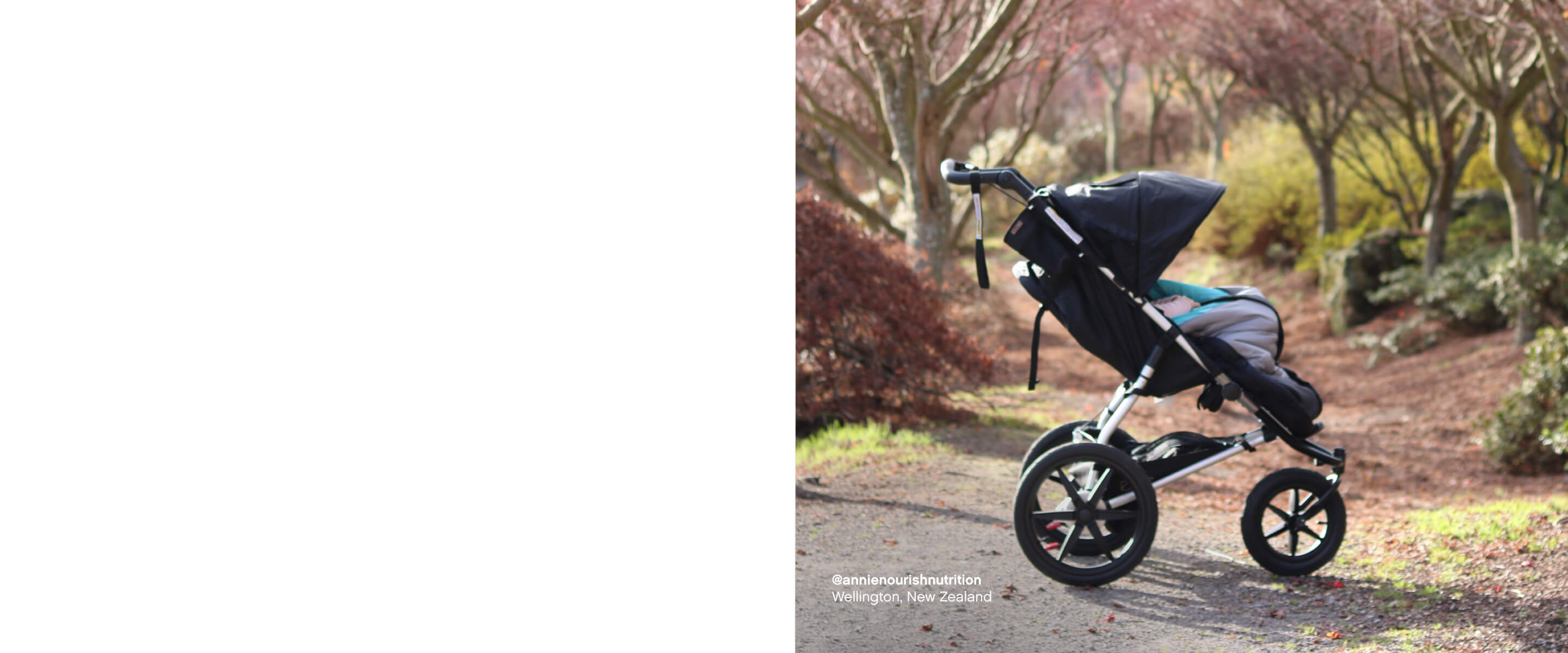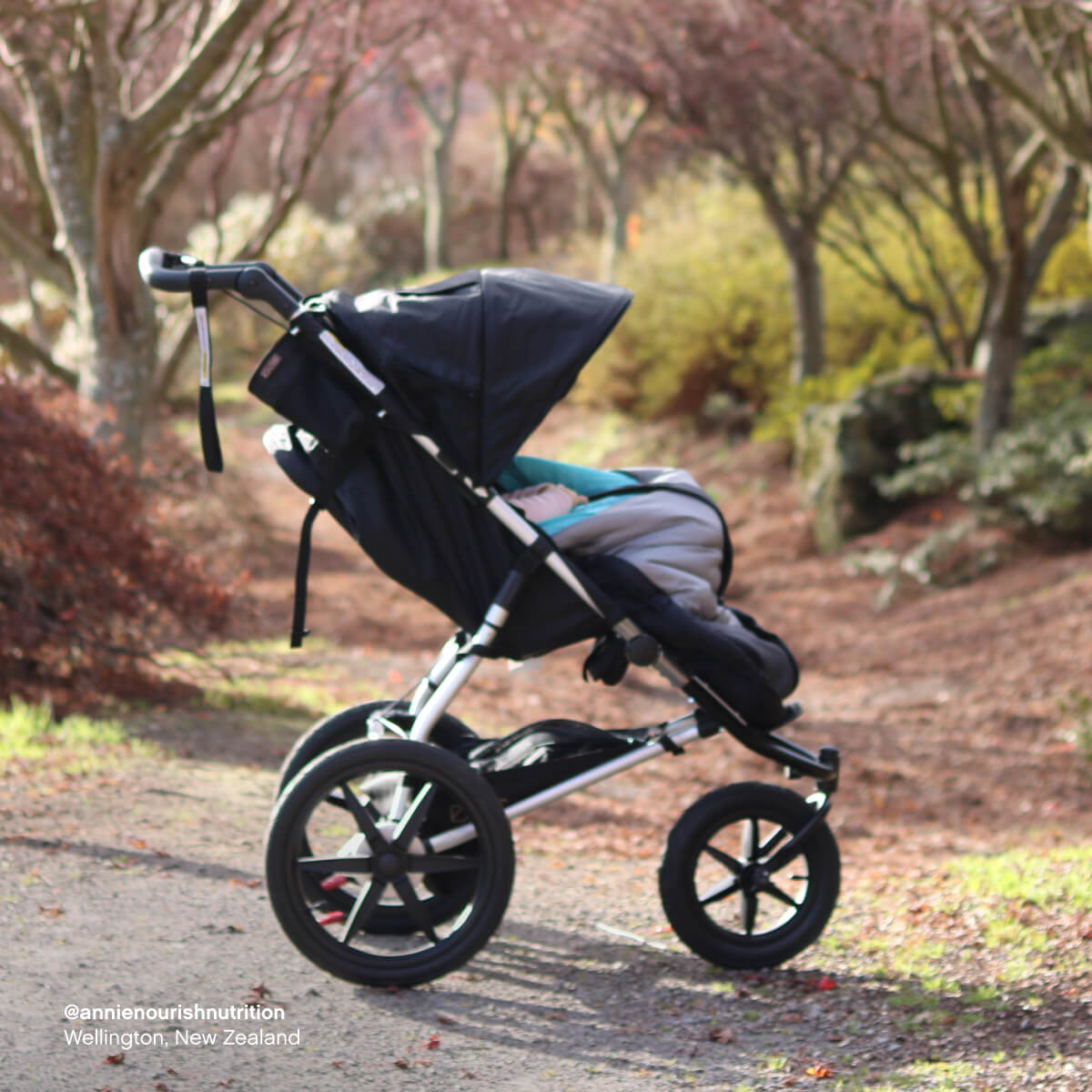 benefits of a fabric sling seat #1
The seat has a lower center of gravity, as your child sits snug inside the buggy frame at the right height. This perfect center of gravity instantly delivers superior manoeuvrability, lighter kerb pop (you don't need a lot of weight to pop the nose of the buggy up to get over a kerb), and also provides better balance / stability.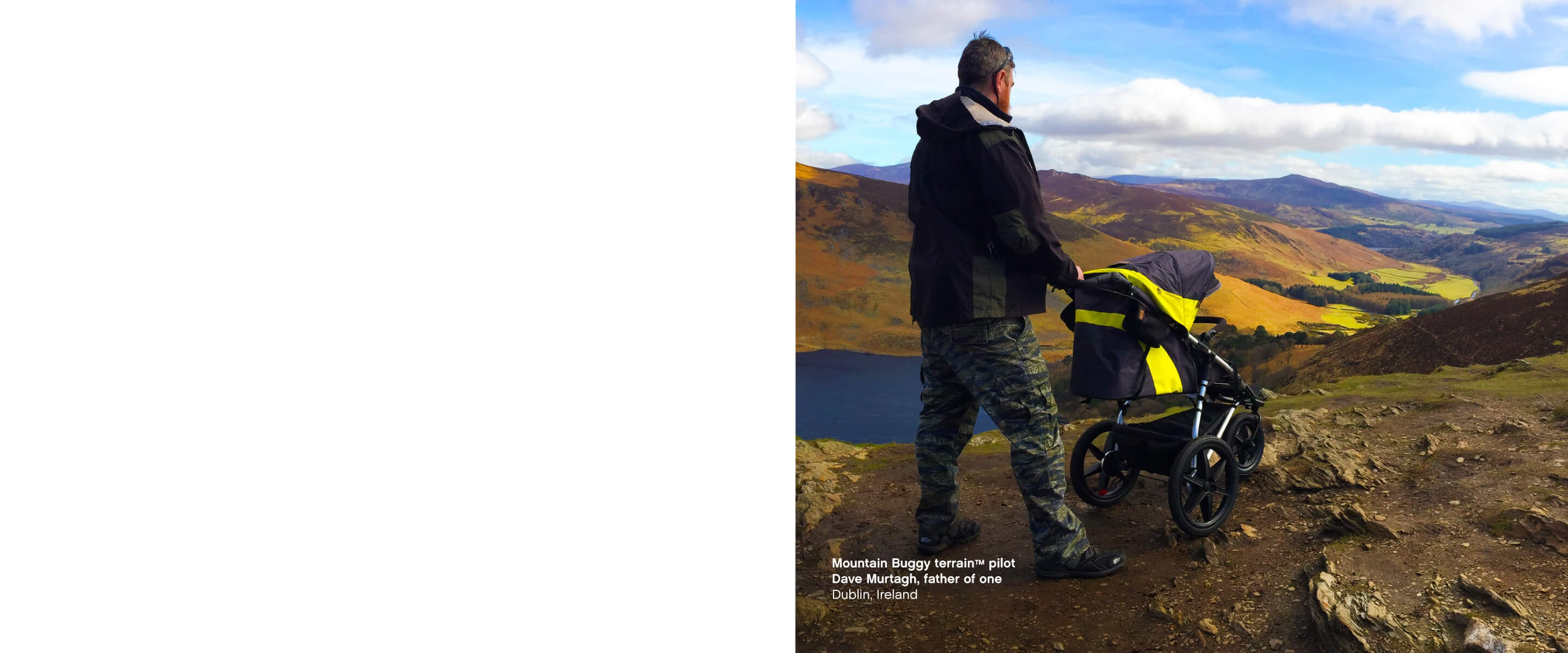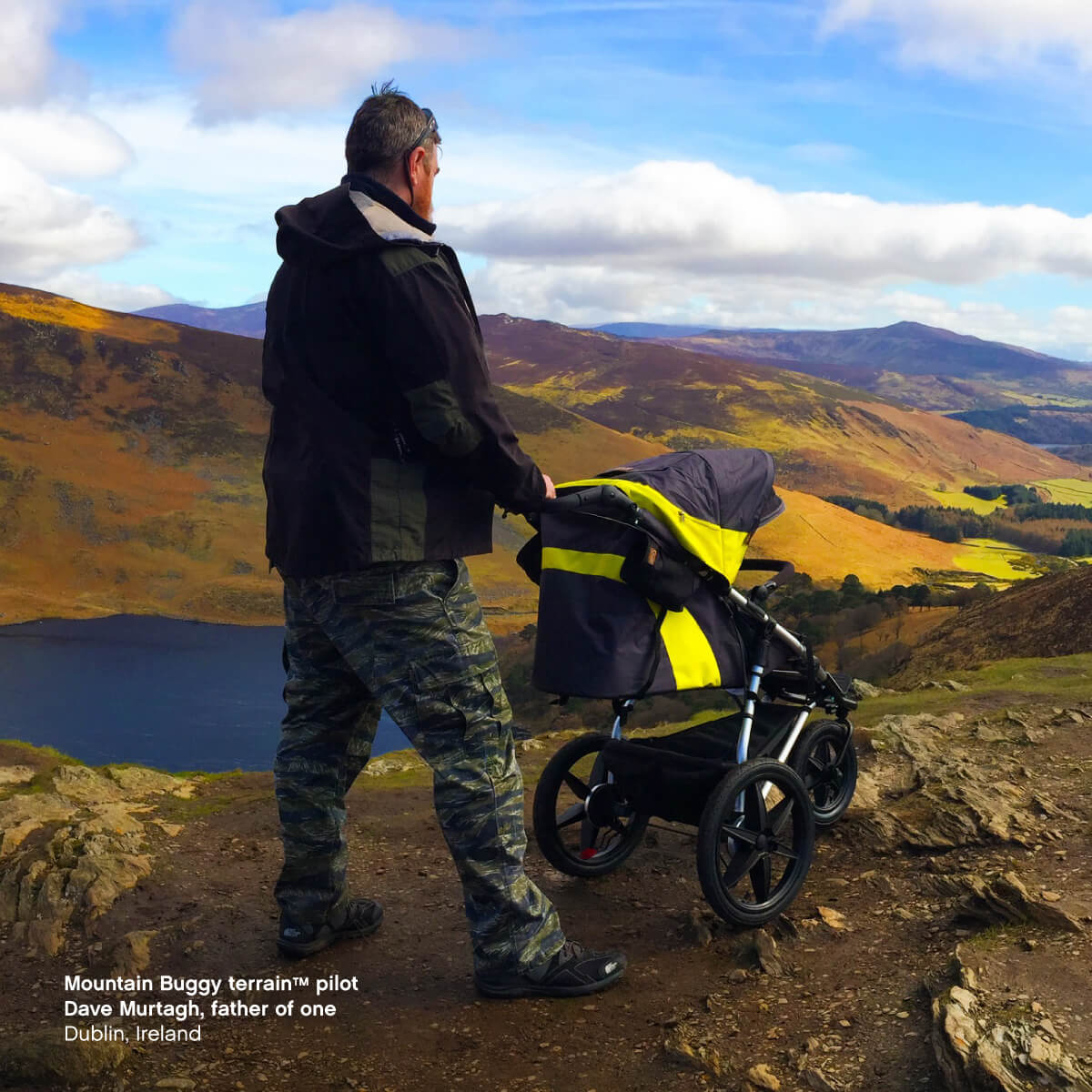 benefits of a fabric sling seat #2
There is always a built-in, full lie flat, newborn bed – so convenient as NO additional newborn purchase is required (although they are available). This is great if you need to save to spend on other extras for your baby.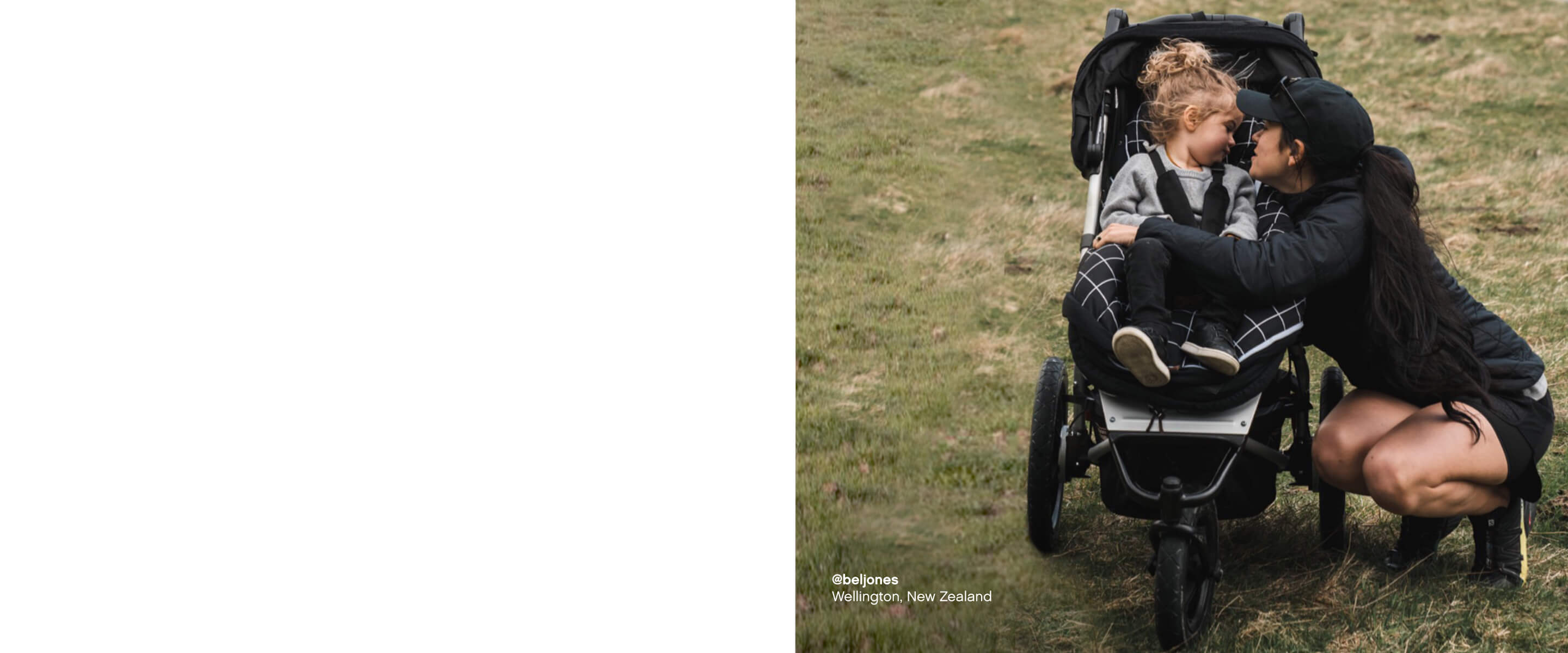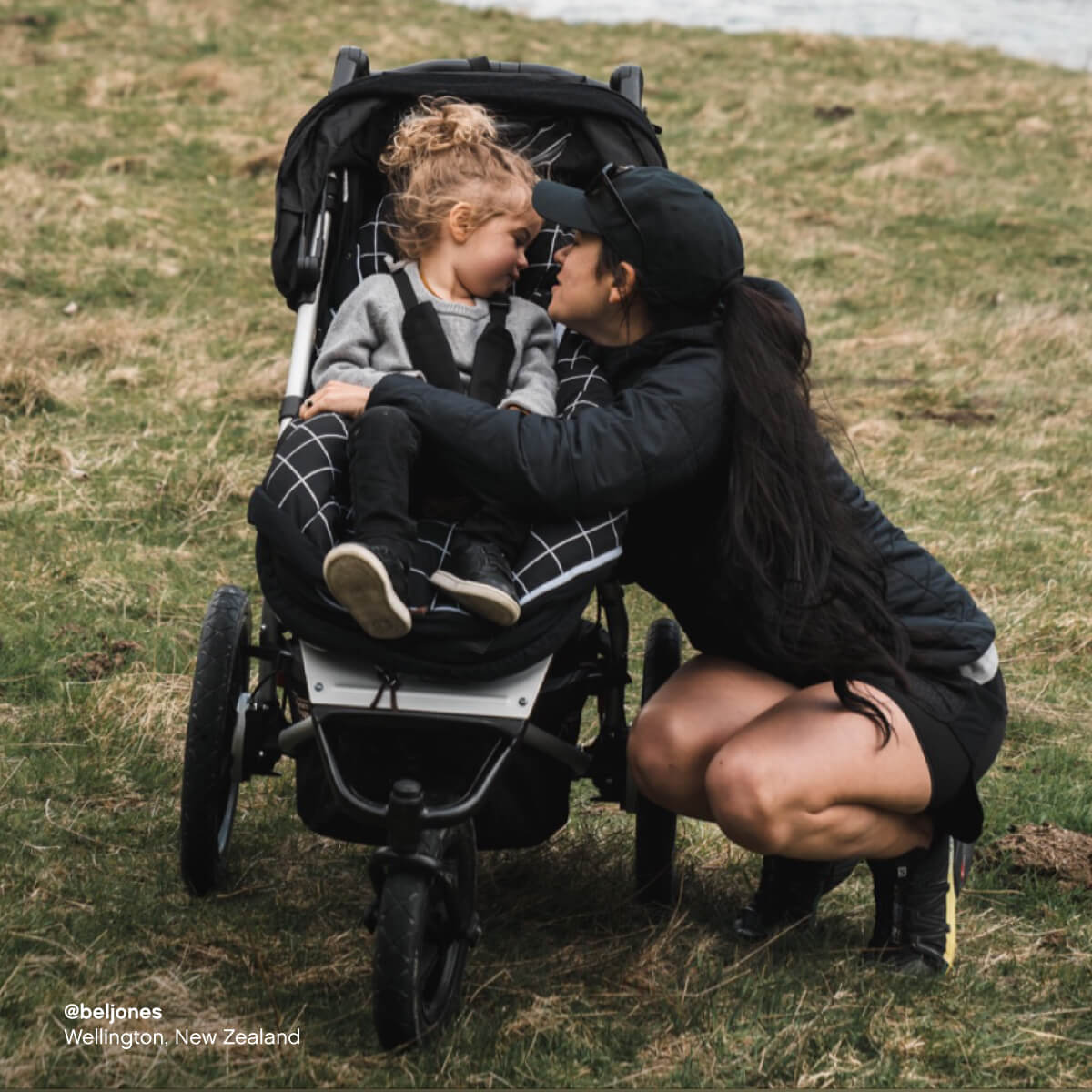 benefits of a fabric sling seat #3
They provide the most room to grow for your child, and allows for heavier weight capacities.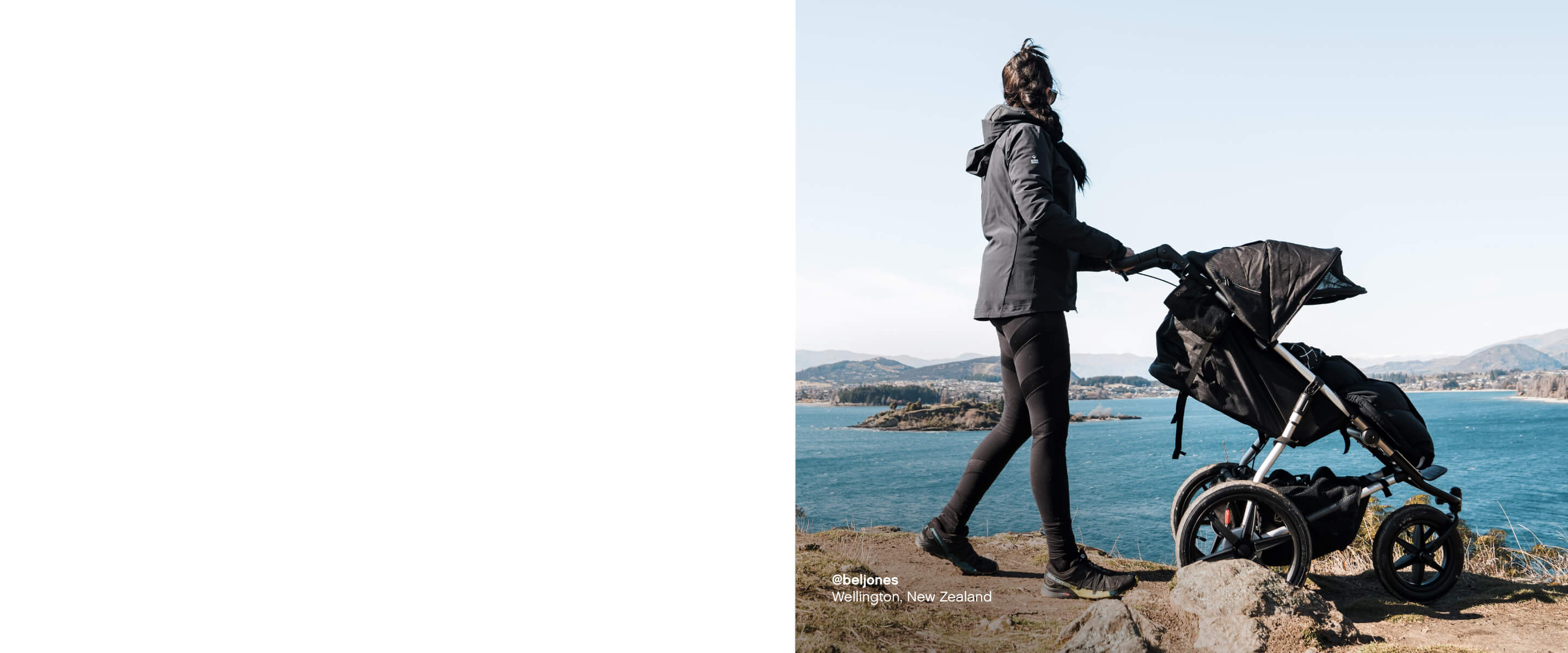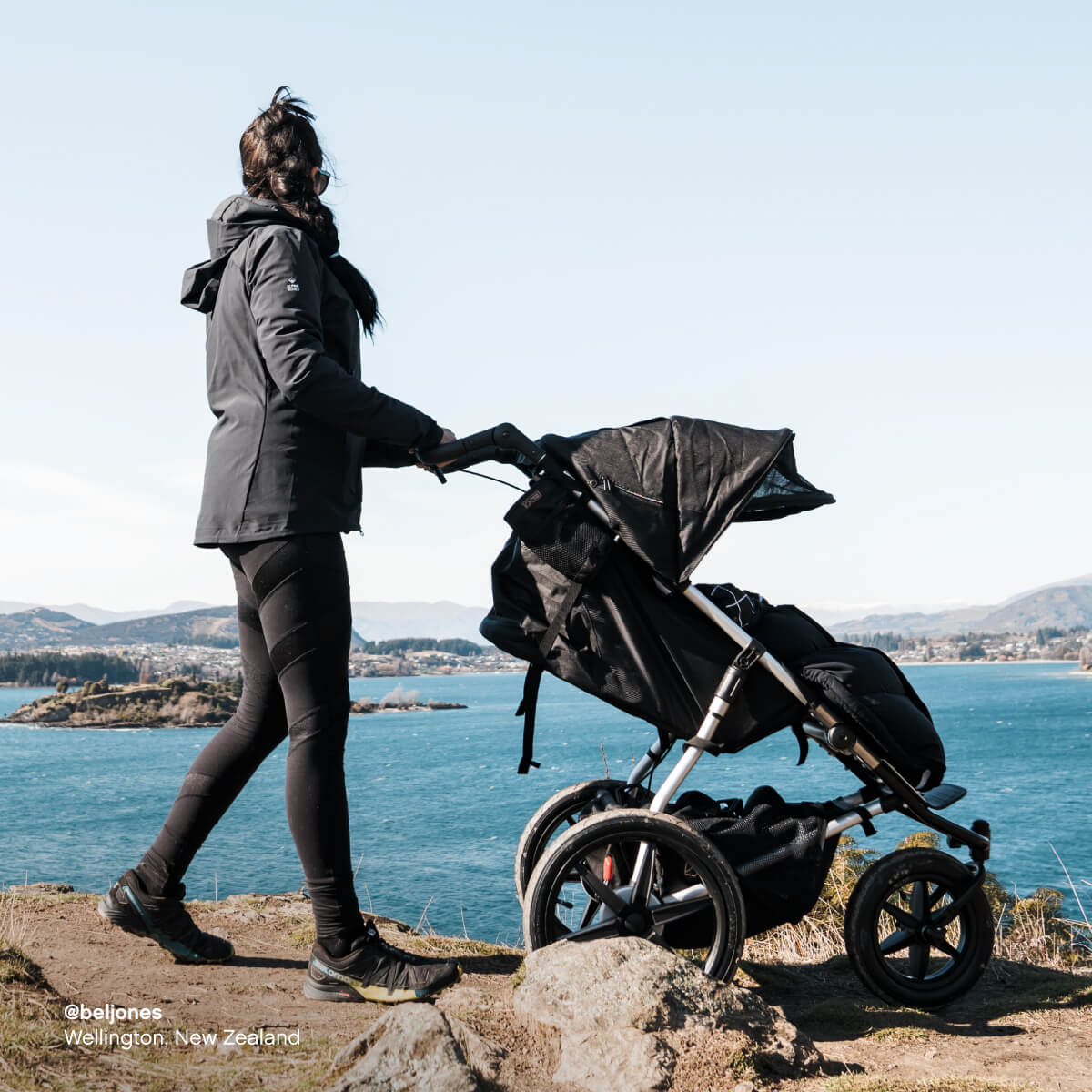 benefits of a fabric sling seat #4
Our fabric seat makes terrain™ much lighter than most, especially against the option of a modular seat unit.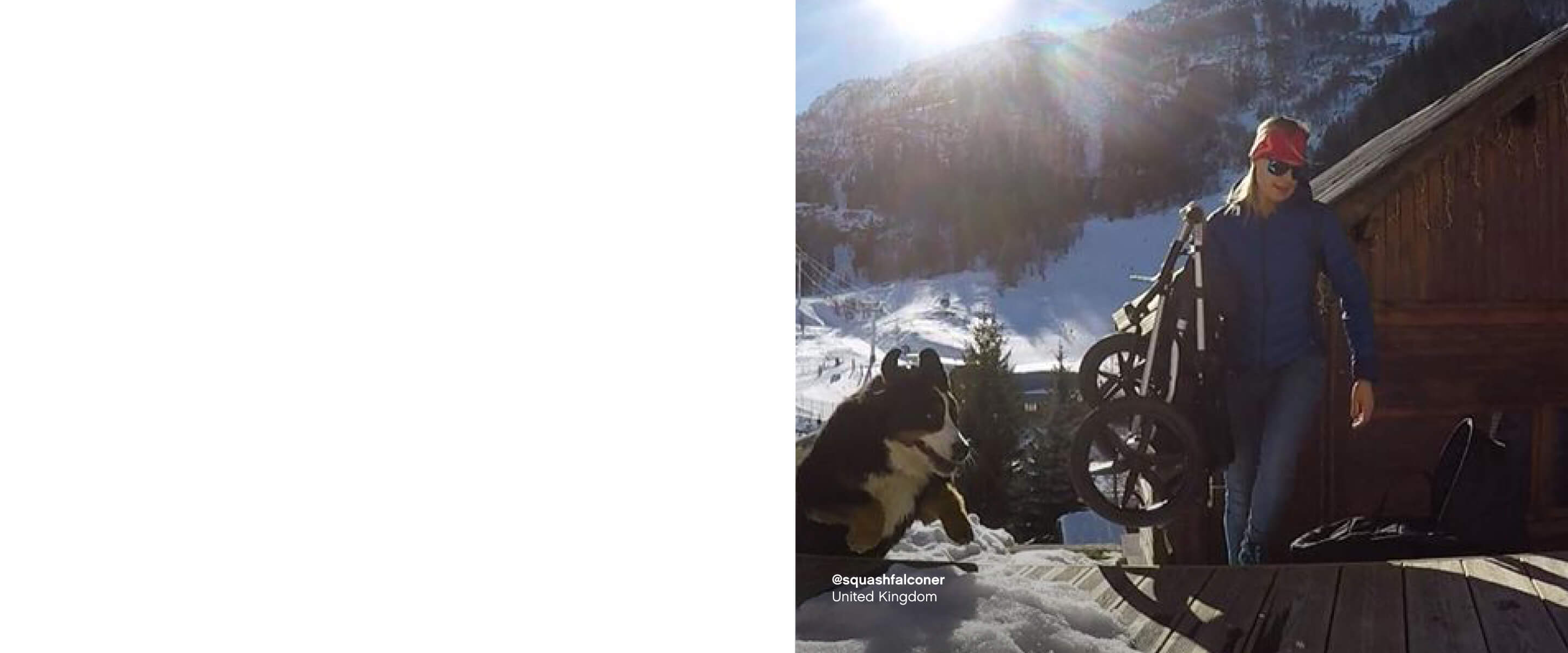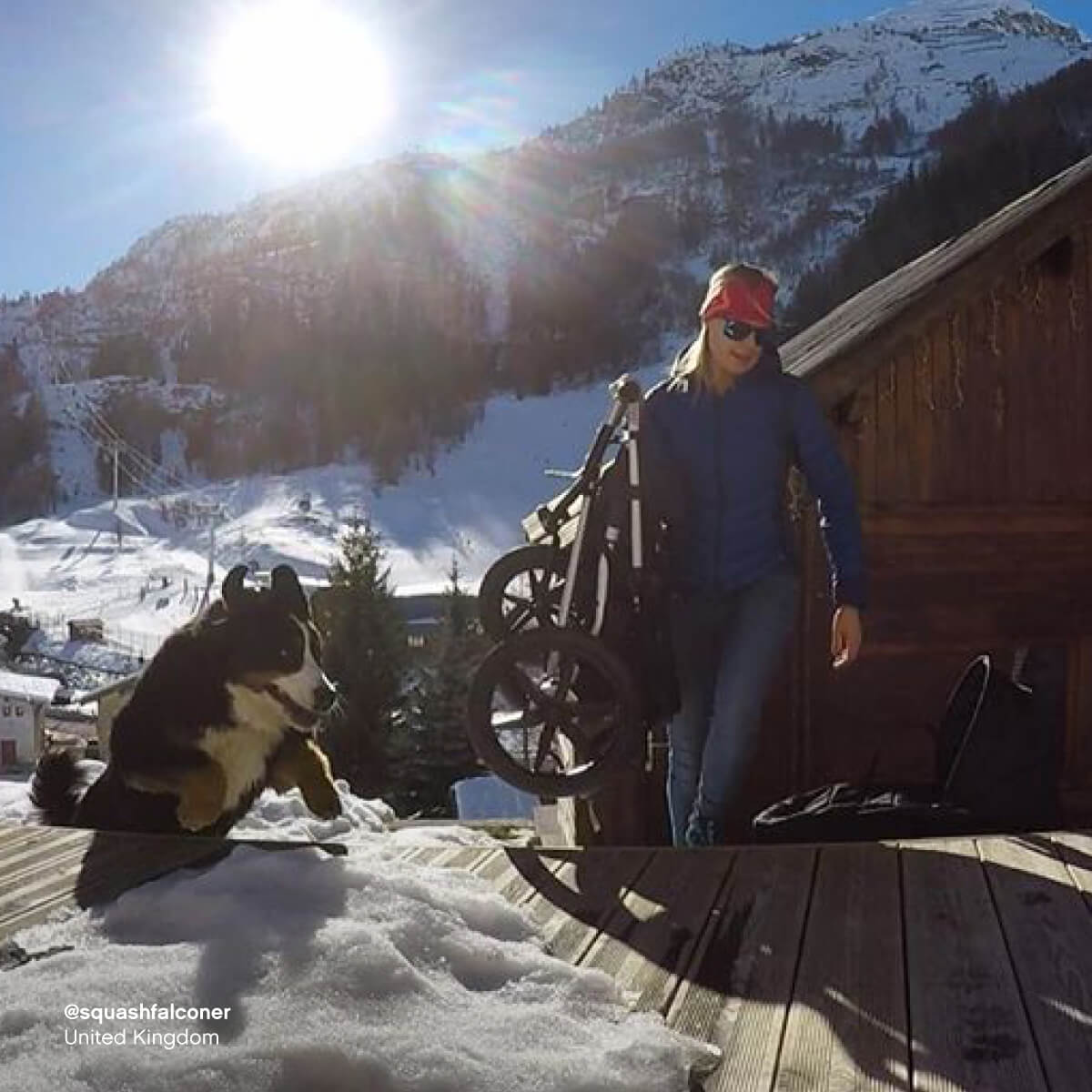 benefits of a fabric sling seat #5
You also don't have to fuss about taking the seat off the frame before folding (unlike most modular seat buggies); just fold with the fabric sling seat still attached, and pop away easily.
full features breakdown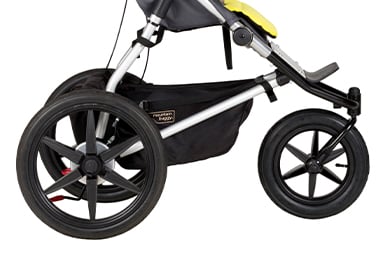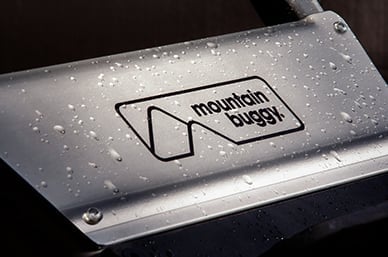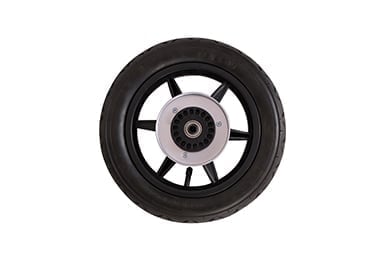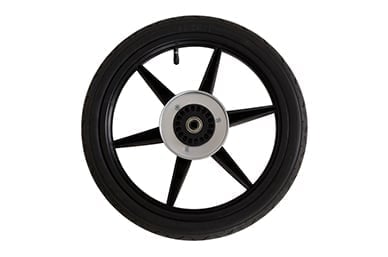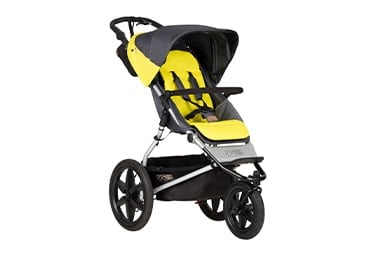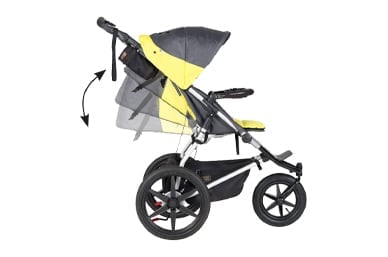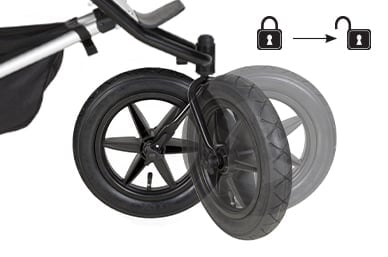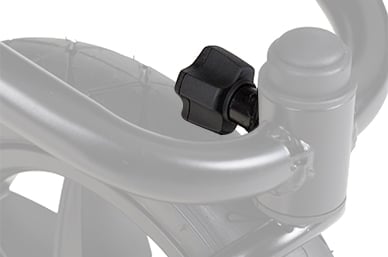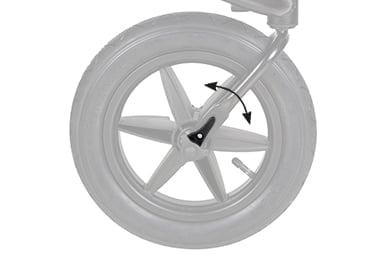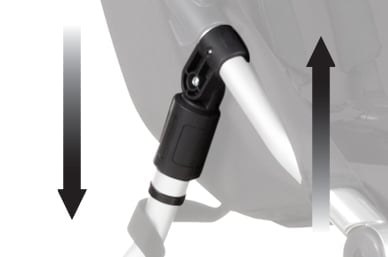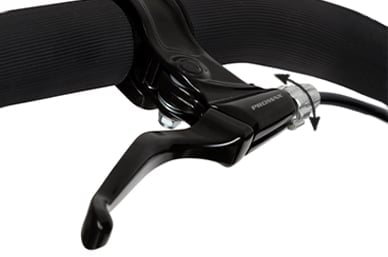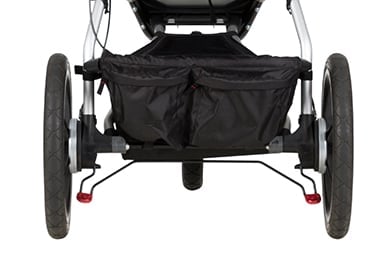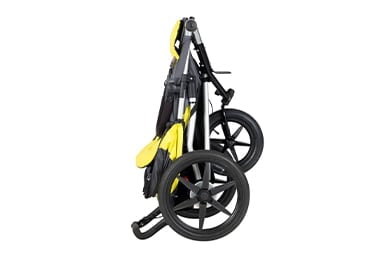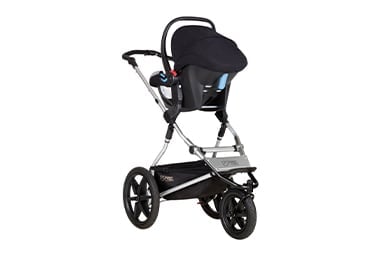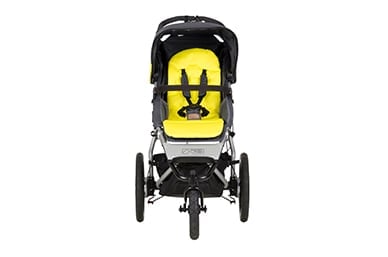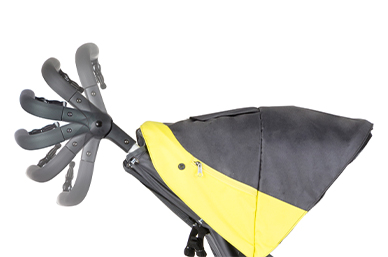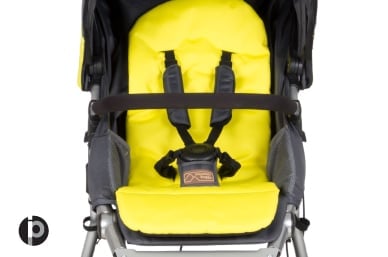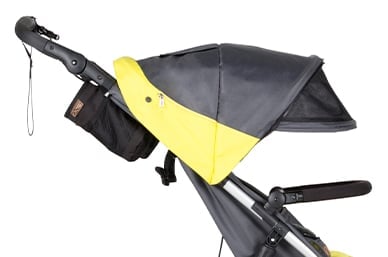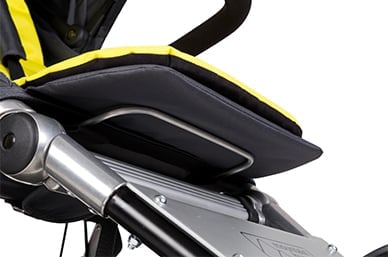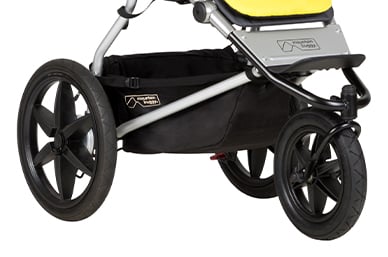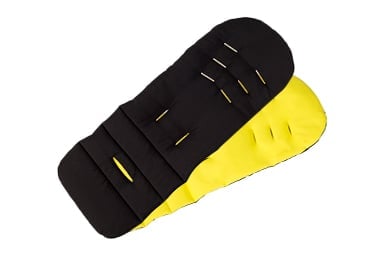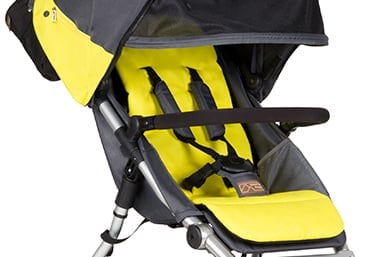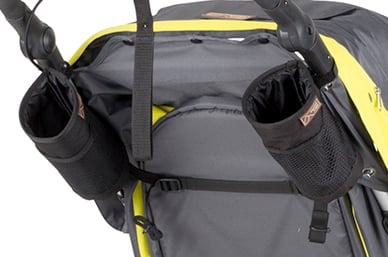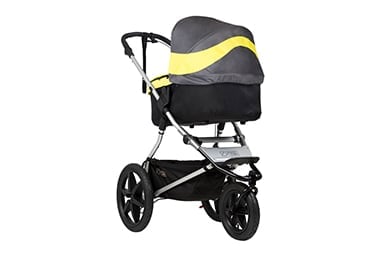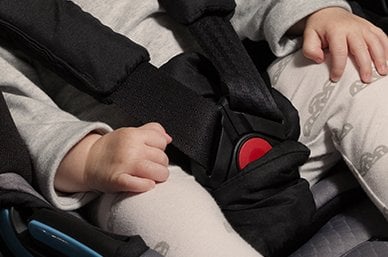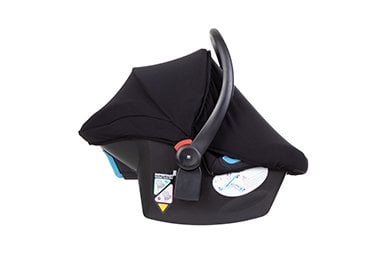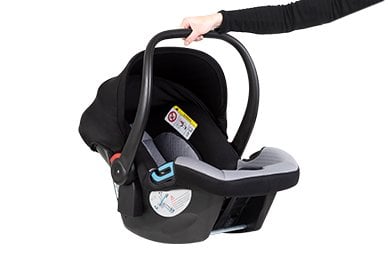 Age range

terrain™: newborn - 5 years*
*age reference as a guide only

Car seat weight group

protect™ car seat: 0+

Dimensions l x h x w

terrain™: 85 x 120 x 63cm
protect™ car seat:
H59 (with handle) x W44 x D68cm

Folded dimensions

33 x 63 x 93cm (with 12" wheels)
39 x 63 x 93cm (with 16" wheels)

Handlebar height

terrain™: 95 - 127cm

Lifespan

protect™: 8 years

Maximum load

terrain™: 25kg
protect™ car seat: 13kg

Product weight

terrain™: 13.5kg*
*includes frame, wheels, gear tray,
fabric sling seat, grab bar
protect™ car seat: 4kg

Safety certified

terrain™: certified for the following
markets: Europe, USA, Canada, Aus/NZ, China
protect™ car seat: ECE R44/04

Seat back height

terrain™: 51cm

Seat depth

terrain™: 19cm

Seat width

terrain™: 32cm

Weight range

protect™ car seat: birth to 13kgs
terrain™ instructions
Setting up your terrain™ is easy! Find all the details you need here for how to set up and use!
protect™ infant car seat instructions
Setting up your protect™ infant car seat is easy! Find all the details you need here for how to set up and use!