pioneers of 3-wheel, all terrain adventure
Mountain Buggy® are the revered pioneers of all terrain adventure; the first ever to bring world class engineering and performance to a 3-wheel platform that has been inspired by New Zealand's landscape, delivering award winning products to parents who crave to live an extraordinary life without limit for over 25 years.

Our proven platform has delighted parents all around the world with its superior 3-wheel performance, world class functionality, elegant simplicity and unisex appeal. Built to last; parents love the intuitive, easy feel, the robust engineering; and children love the comfort delivered on adventures. Being the world's first in a world class competitive market, Mountain Buggy® is committed to staying ahead of the game, making our products much more relevant to today's modern parents, yet staying true to the brand's authenticity and heritage, whilst holding true to our rich DNA of adaptability, manoeuvrability, simplicity, and durability.​
Why would I want a 3-wheel buggy?
Is it safe?
A 3-wheel buggy provides the best in manoevrability and performance when going on and off road. With perfect geometry, engineering and weight distribution, this style of buggy can turn on a dime – easy to steer with one hand; and with the 360º front swivel wheel, agility and mobility can be extremely effortless and light in handling.
All 3-wheel Mountain Buggies pass the same rigorous global stability standards and tests as 4-wheel buggies.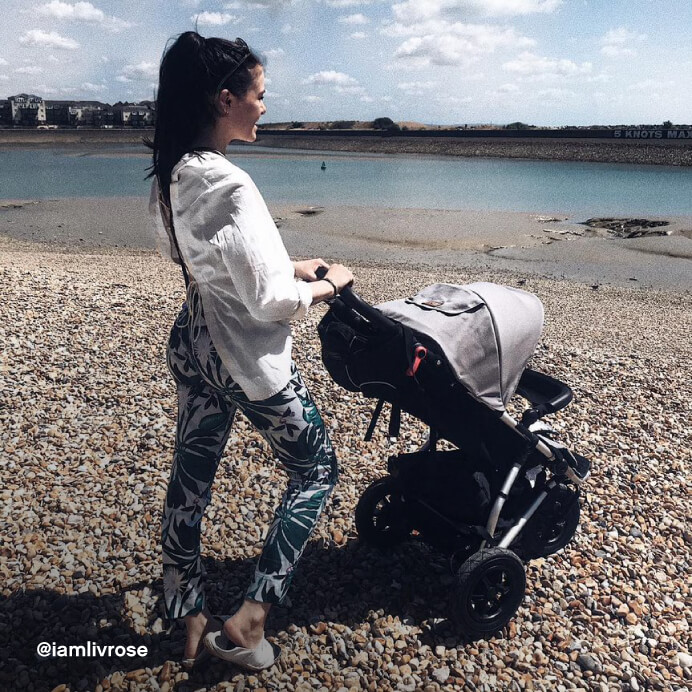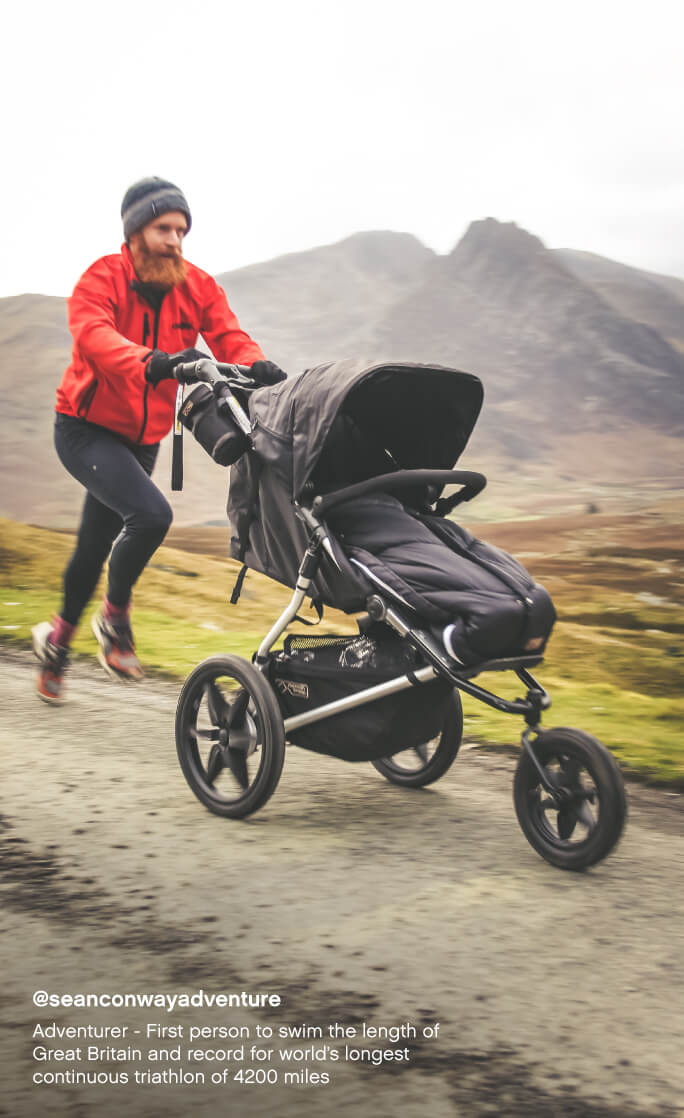 Fabric sling seats or a modular seat?
There are so many benefits as to why you may choose to consider a fabric sling seat over a modular.
With the right design geometry and engineering, a fabric sling seat allows the child to sit snug inside the buggy frame, as opposed to on top of the frame like how a modular seat is positioned. This provides a lower centre of gravity at the right height, instantly delivering in an easier push, a lighter kerb pop (you don't need as much weight or effort to pop the nose of the buggy up and over a kerb), and also provides better balance and stability.

Fabric sling seats should deliver an instant built-in, fully lie flat, newborn bed, right out of the box. This is so convenient for the budget conscious parent who needn't worry about purchasing additional items for their newborn (although they are available).

These style seats provide the most room and give for your growing child, and allows for much heavier weight capacities.

Compared to a modular seat which has the additional weight of the frame itself, a fabric sling seat weighs lighter, so enhances the ease of navigating around with your child.

To fold, you don't have to worry about taking the fabric sling seat off, it just folds down into itself in a flat pack; unlike a modular buggy where you more than likely need to take the seat unit off. If you don't need to take seat off, be aware it wouldn't usually be as flat packed as a fabric sling seat buggy.

A fabric sling seat is essentially a structured hammock, which when moving, this can soothe your child with its gentle swaying motion.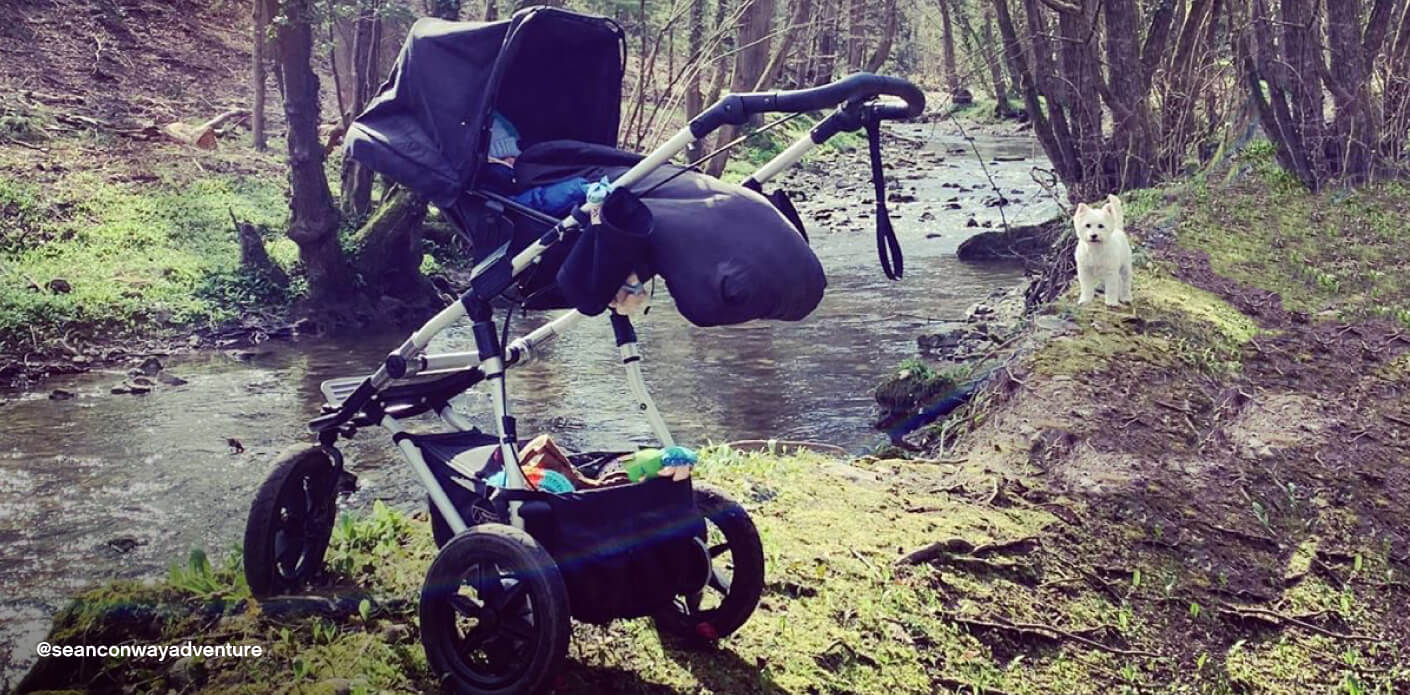 I want my baby to see me - and me see them – how can I do this with a 3 wheel where my baby is always facing forward?
Most 3-wheel buggies will allow an option to parent face only for a newborn with the likes of a carrycot or infant car seat. This only gives you as a parent a very limited time for the parent to enjoy this popular mode. Our carrycot plus™ is a cosy, lie flat bed for use on and off the buggy. carrycot plus™ is certified for overnight sleep with a firm breathable mattress and ventilated base, perfect for your baby to sleep at home or away.
The big 'plus' about our carrycot plus™ is that it offers three unique parent facing solutions in one bundle; lie flat mode, incline mode (which can help relieve discomfort for babies who suffer from reflux), and a 15kg / 33lbs capacity parent facing seat - so you can face your child when in the buggy for longer, just like a modular seat.
learn more about carrycot plus™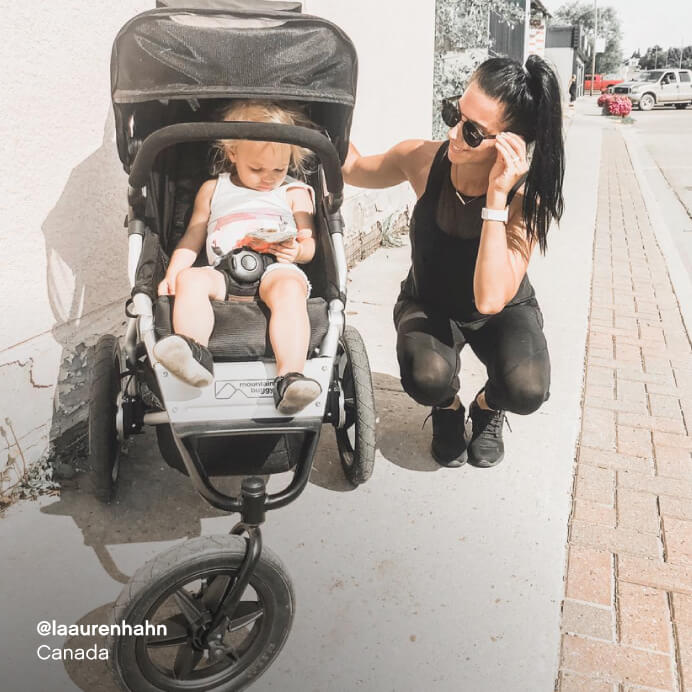 Why do I need to consider the size of the tyre, isn't smaller better?
Size of tyre is really your own preference, however, the larger the wheel, the better the action over more difficult terrain – climb faster and cover more ground.
Did you know… 16" tyres tackle harder terrain, creates more stability due to the longer wheelbase, and has more grip on the larger contact area on the ground. 12" tyres are more commonly used across many buggies – they are popular because it makes the overall buggy smaller, more nimble and fast reacting, perfect for the city scape.​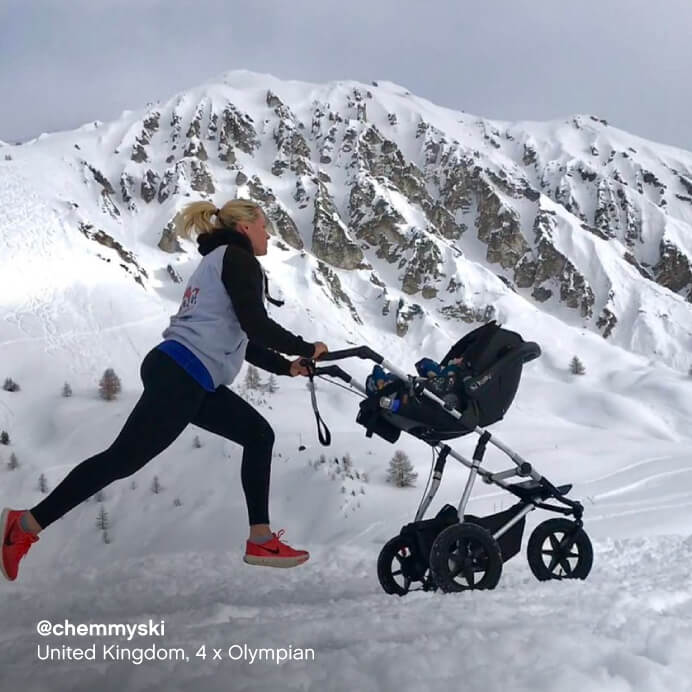 I'm not so sure about the air filled tyres though, because won't I need to keep maintaining this?
If you are a keen mountain biker, or own a car, you know that using a true air filled tyre requires some personal maintenance to ensure performance and handling are at its optimum.
Air filled tyres do provide a much better ride, manoevrability and performance on all terrain surfaces which can vary throughout your day. There are many versions of puncture proof tyres that claim to be just as good, but nothing compares to what a true airfilled delivers on. A further advantage of an air filled is that you also have control on how much air to pump through eg. The more air you pump into the tyre, the more performance the ride will give with a harder bounce along bumpy terrain. The less air you put in, will deliver your little passenger a more cushioned ride as it will absorb more from the surface.​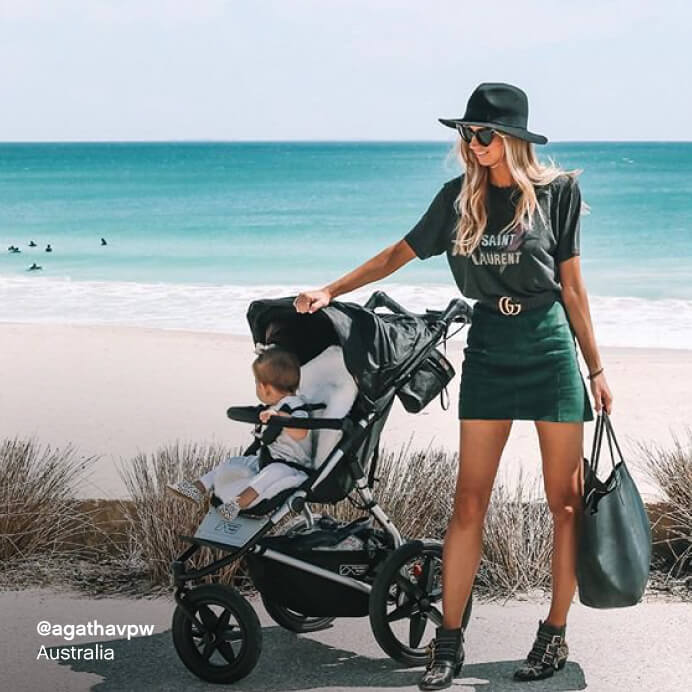 Doesn't all terrain mean hard core? What if I just want something for a more easier lifestyle for just around the city?
All terrain doesn't necessarily mean 'hard core'. When a brand claims this, it means that the buggy is built to handle urban surface environments, as well off roading to more extreme terrain adventure.
All Mountain Buggies are engineered for the mountains, designed for the city; so you can take any of our 3-wheel collection into the city comfortably due to its manoevrabilty and compact sizes, to then go into more challenging terrain due to the world class engineering and geometric design.
Celebrate the superior manoeuvrability of our 3 wheel collection, that delivers for all lifestyles and budgets.